i haven't been around much, mostly because josh and i have been hosting some out of town (and out of the country!) house guests. our friends from the band
poppets
came all the way from sweden to tour with our other pals,
the sweet sixteens
. all of us got to spend two days/nights hanging out around bonfires, drinking beer, listening to rock'n'roll and laughing our asses off.
things started with a daytime show at now that's class. i set up the show along with a bbq/flea market, and while the soaring temperatures kept a lot of people away there was still much fun to be had. i mean, how can you NOT have fun when there is party bands in their underwear involved?
the sweet sixteens
the sweet sixteens
dancin to the sweet sixteens!
more dancin, plus our friends ben and melanie!
poppets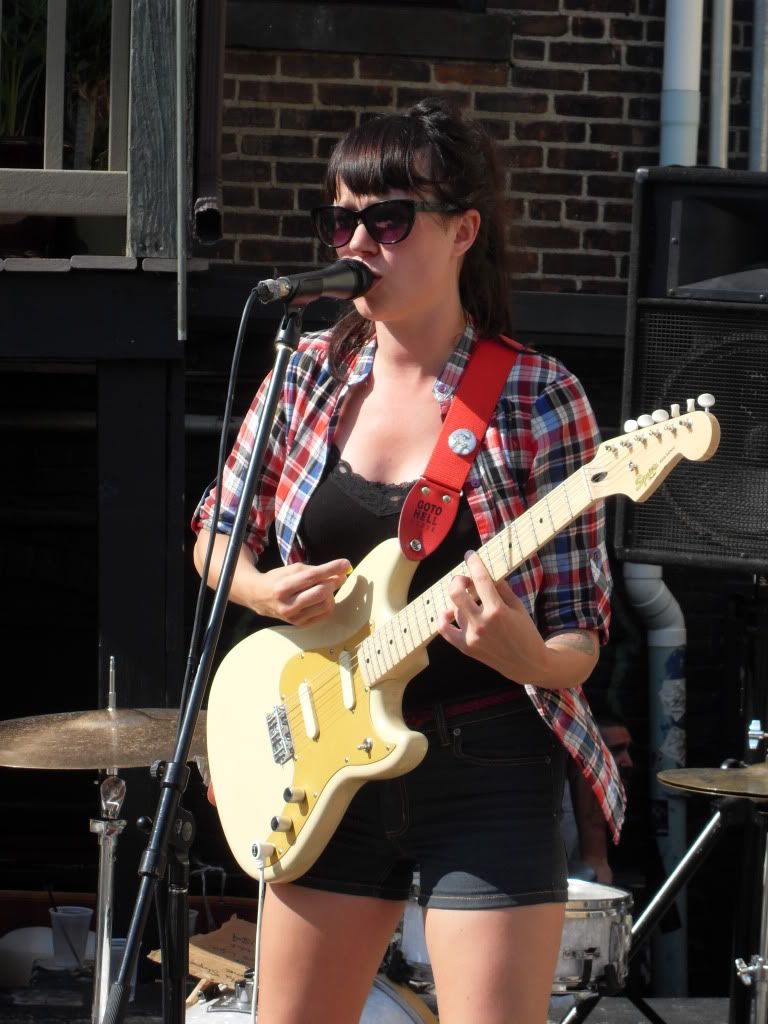 lina
magnus
our friends melanie and ben (of
hoarder of awesome
fame!) came all the way from michigan to set up with art and vintage goodies for sale. i'll give you one guess where all my money went that day.
josh and i are practically going to have a ben lyon exhibit in our house by the time we hang up all the art we bought (not to mention the painting i already had prior to the flea market!)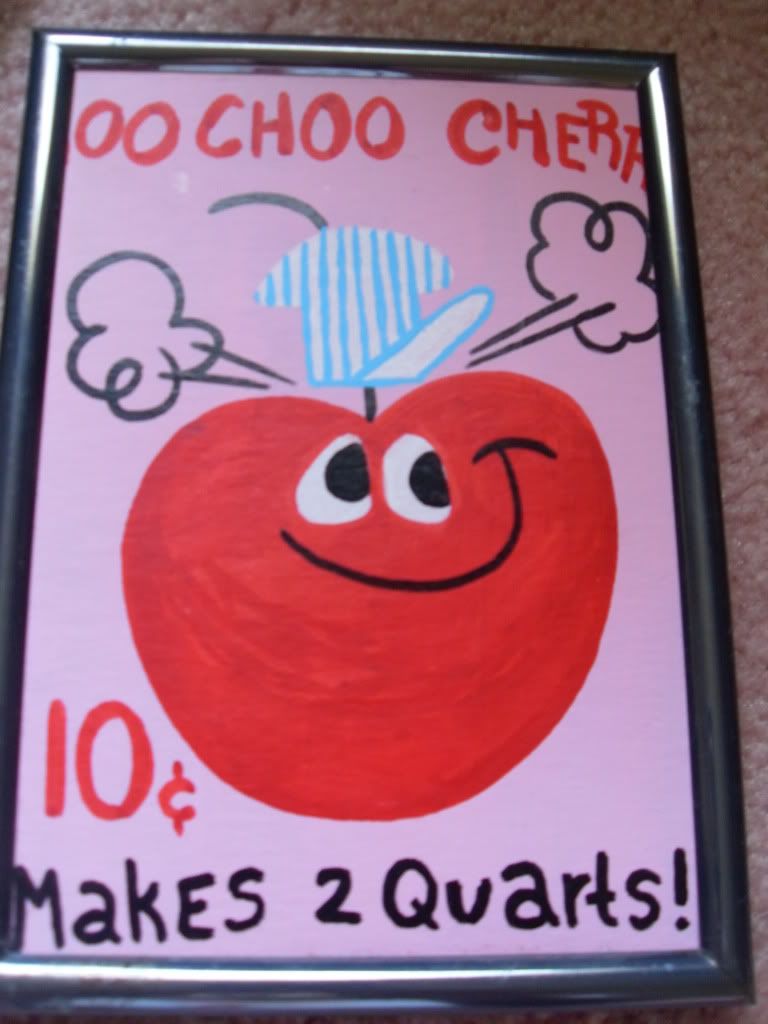 i also got some neat stuff from my other friend ben who used to run a label/zine called rock'n'roll purgatory, and a cool cramps magnet made by my friends ap and stella.
josh and i sold a few things, but mostly we blew our money on everyone else's junk.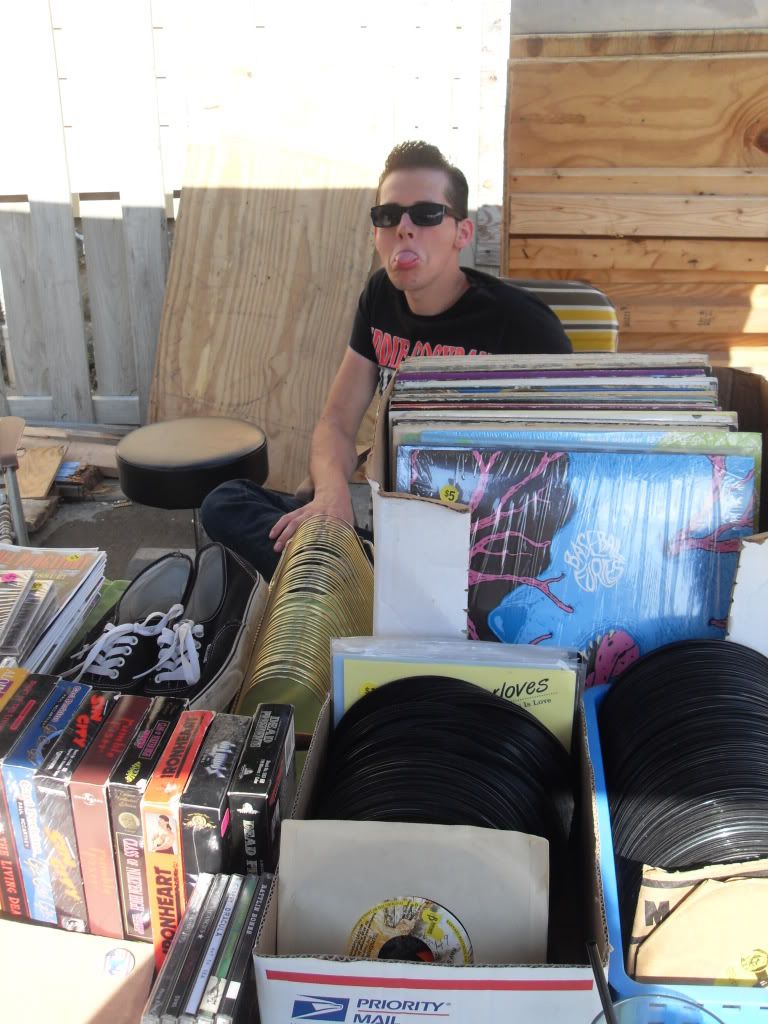 i took a few videos during the day. magnus and lina (poppets) are my favorite rock'n'roll couple ever -- they're the cutest! we sat around talking about how we know we're getting old but there are all these things we want to do before we settle down and have kids. lina offered to bring me along on tour when she and magnus have a baby so i can be their rock'n'roll nanny and they can still keep touring as a band :D haha!
we had a bonfire after the show, where we taught magnus and lina how to make their first s'mores ever. magnus insisted he was going to start making them "IMMEDIATELY!" when he got back home. he ate two, then remarked that he would probably be waking up with diabetes in the morning.
both bands are some of my favorite house guests ever and i was sad to see everyone go. if the tour stops in your city, i highly recommend you check it out! give them a place to crash and tell them hot trash sent you.
my favorite quotes from the weekend:
"he's up there pooping his pants in the sky now!" -ben
"how'd all these young boys end up in my crawl space? BUMMER!" -scooter, pretending to be an innocent john wayne gacy
"you don't go slapping a hells angel on the ass, ya know?" -josh