the other day, the cats wanted to have a photo shoot. they are cute little bastards, so who was i to say no? i hope josh never breaks up with me because i will end up getting 56 more cats and moving into a cave where i don't have to bother with human contact. crazy cat lady?? who, ME???
this is lemmy. he is the big, bad king of hotel hot trash. he's 6 years old and he alternates between total asshole and suffocatingly affectionate. he will scream and scream until you turn the bathroom faucet on for him to drink (and he will stick his paws in the toilet if you leave the lid up, so DON'T do this at hotel hot trash!). he bites for no reason and likes to cuddle while rubbing his nose in your hair. he's a total freak. if i were to characterize him so you could better understand his personality, i would say he is a cross between walter matthau in "grumpy old men" and pepe le pew when he chases that poor cat and is all, "let me kiss you! let me kiss you!" he will NOT take no for an answer when he wants to get his cuddle on!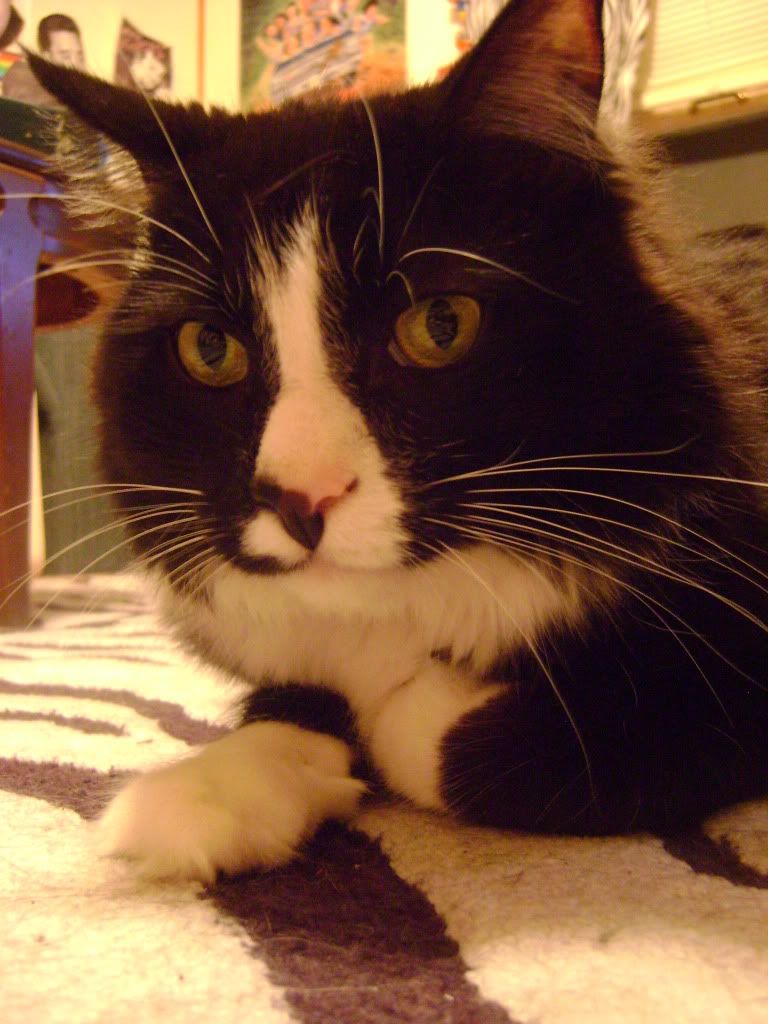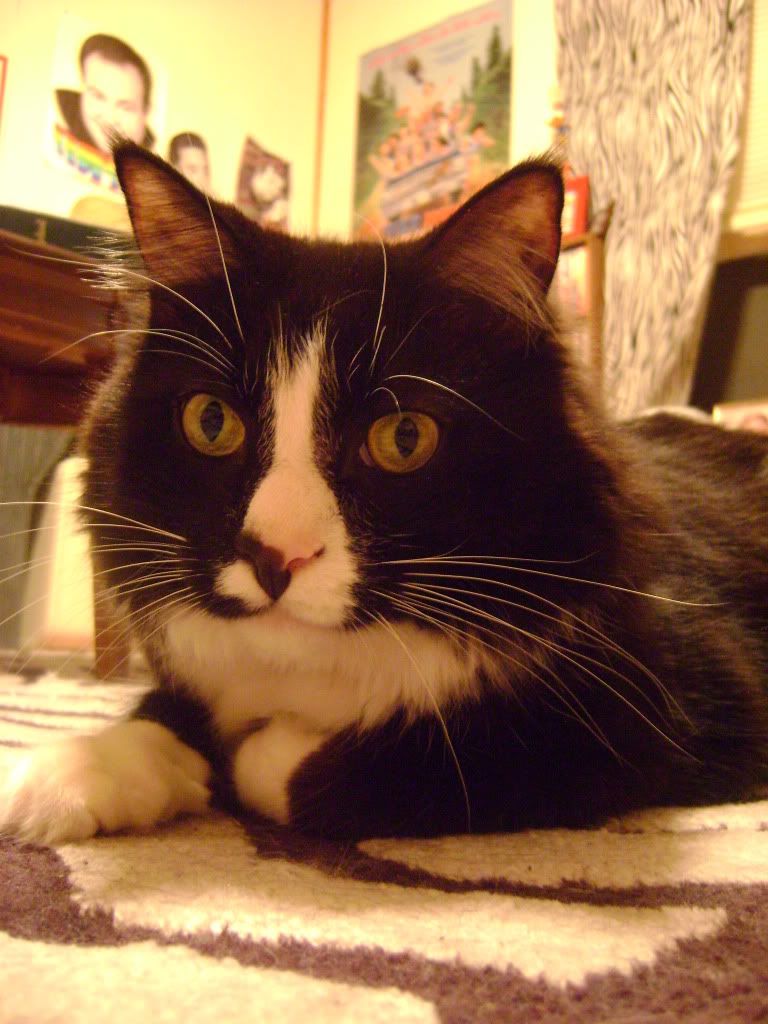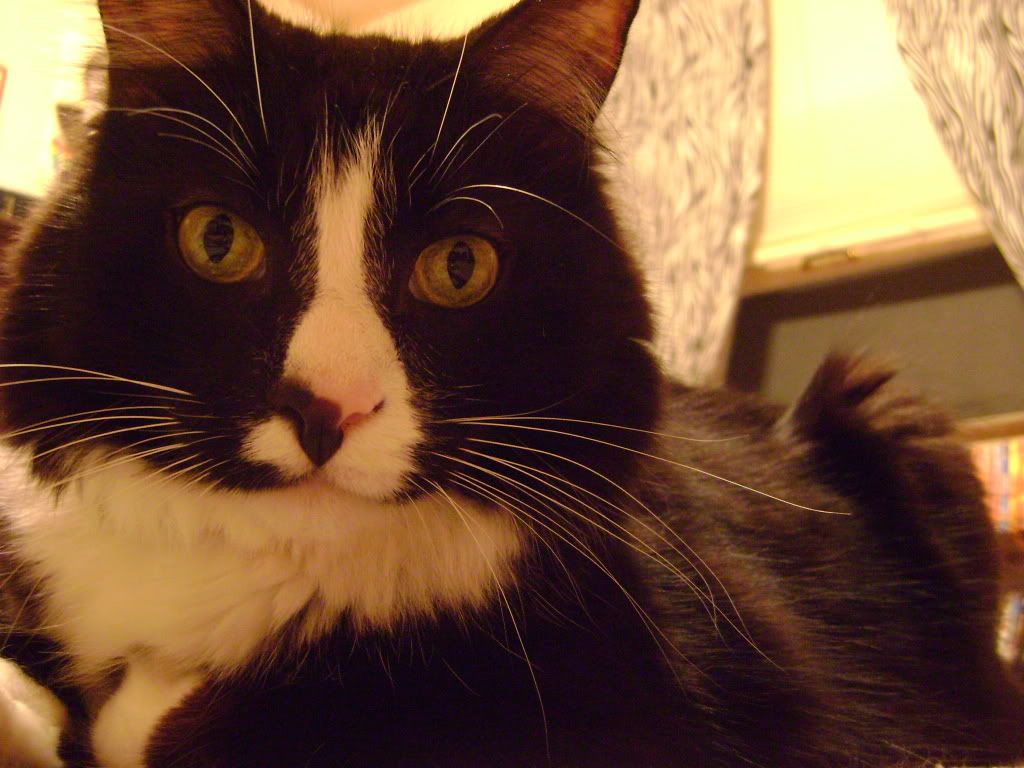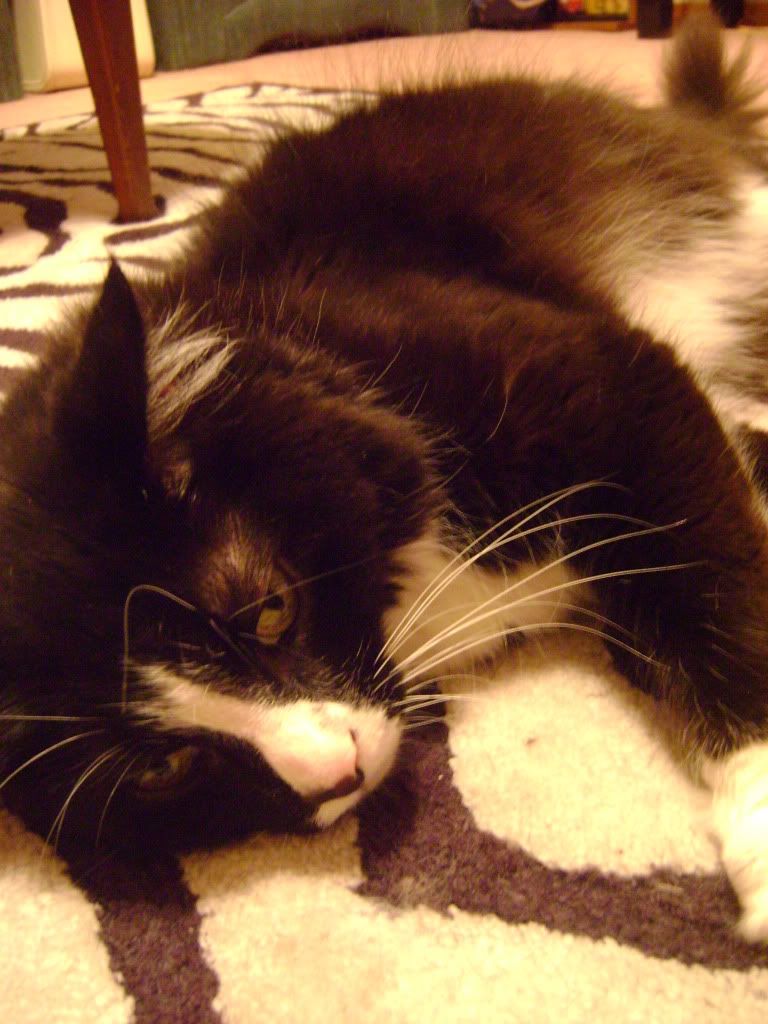 this is pogo. she is the baby and she will be 2 this summer. ever since she was a kitten she has repeatedly laughed in the face of authority, making her the most punk cat i've ever known (thus, earning her the name after the punk "dance"). no matter how much bigger the other cats were, she would strut her tiny self up to them and slap them in the face. she also had a thing for climbing the window screens like spiderman no matter how many times we tried to teach her some manners. she is still a naughty instigator, but she is never mean and has this charming "dumb but sweet" aura about her. recently i found out that the stray cat who fathered her is known around his neighborhood as "big daddy," so it made me feel better to know i wasn't just being a bad mom and it's not my fault she grew up to be such a little fat-ass. it's in her genes! she's just "big-boned!" if she were a character she would be spanky from "little rascals," because although she is cute and means well, she is always getting herself into some kind of trouble and never realizes just how she managed to do it.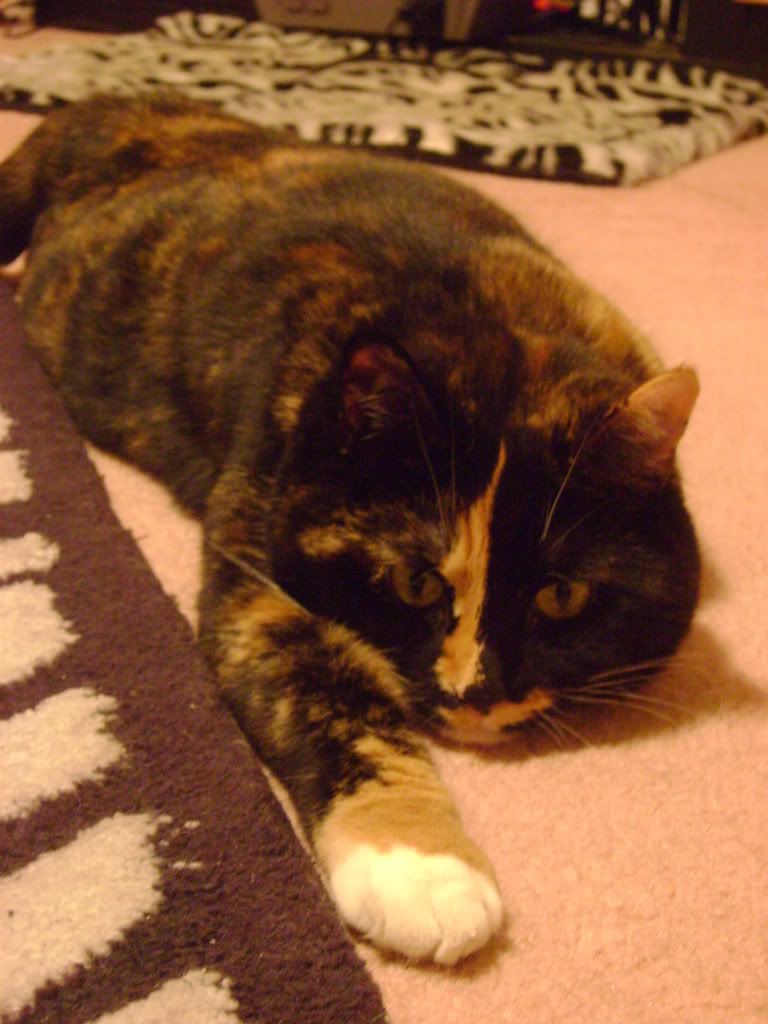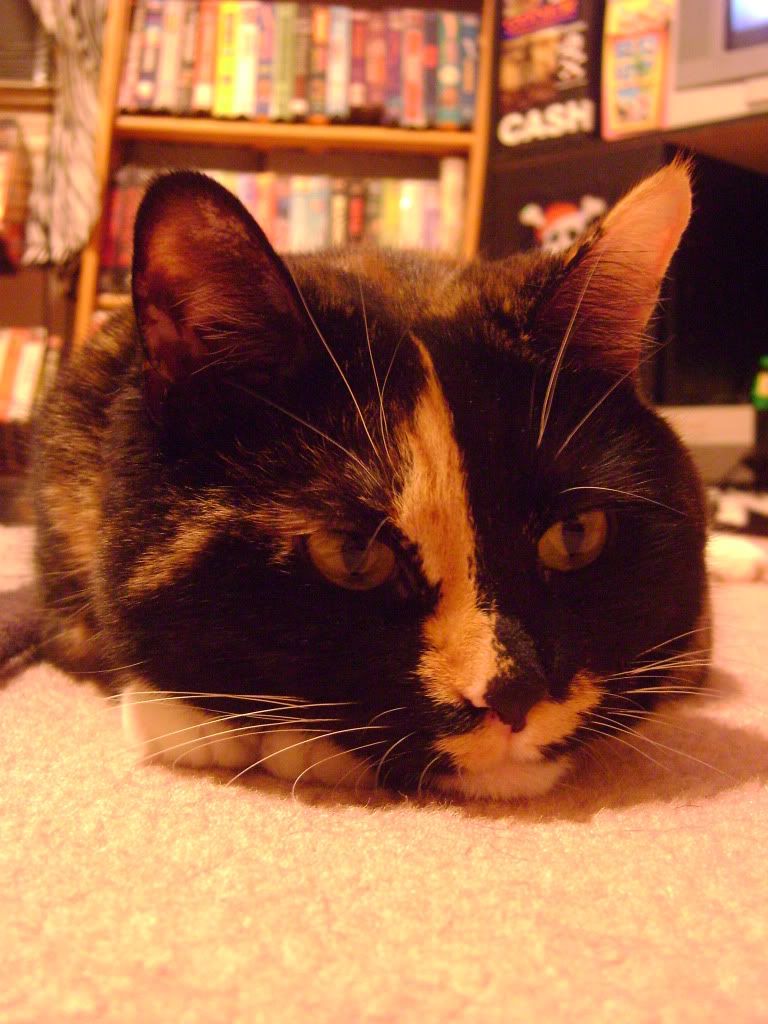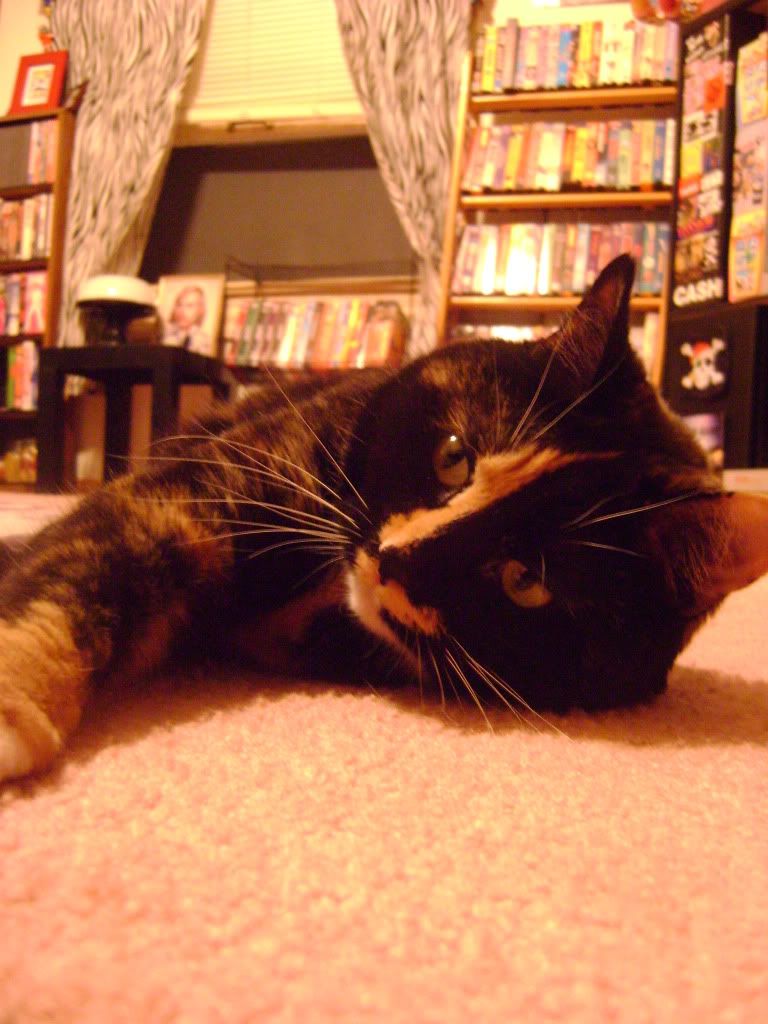 and finally there is megadeth, who (despite her name!) is just the sweetest little thing you could imagine. because of her shy nature and the fact that she is so much smaller than her brother and sister even though she is 5 years old, she tends to get picked on a lot (whether it's on purpose or inadvertent playing that is just too rough for her!) i always make sure to keep an eye out for her, and because of this we have a special bond that megadeth isn't quick to share with anyone else. i'm having a difficult time coming up with a character to compare her to, but she DOES resemble one of those big-eyed GIG paintings of the sad looking dogs and cats that were popular in the sixties and seventies because she is always afraid of everything and her eyes are always huge! she is the sweetest, once she lets her guard down!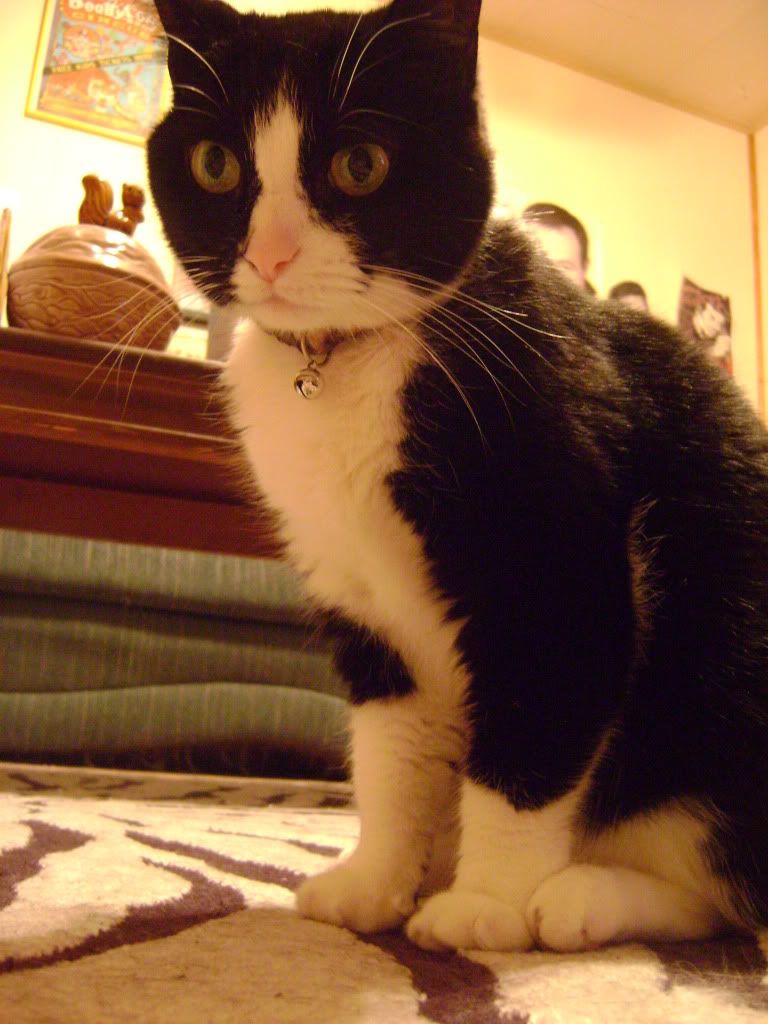 in other news, i have a really cool blog feature up on the website
celebrate odd etsy!
obviously, i feel right at home here :) lots of neat stuff on the site, so have a go at it if you're into the unusual. hope everyone is having a nice wednesday!