here's my small collection of pictures with elvis. i think it's a funny thing to collect. i need more!
birthday tribute vegas-years elvis:
(i had that look on my face cuz he was singing in my ear and it TICKLED)
birthday tribute 50s-era elvis: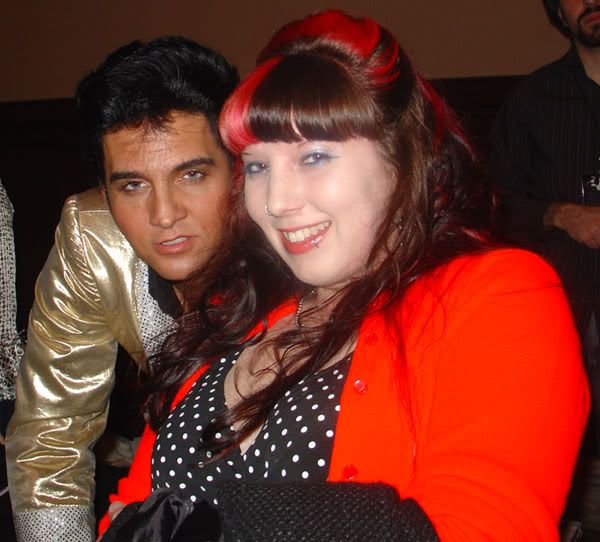 car show "why don't you come on over here and sit on my knee?" elvis: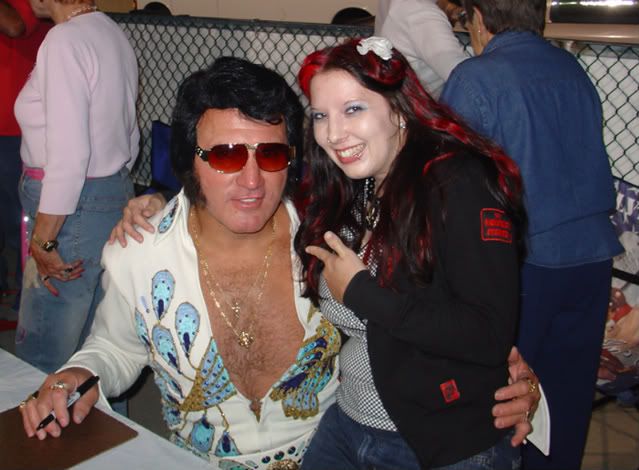 surprise guest at the elvis-themed graduation party for me and my cousin elvis:
as you can imagine, there's so many more to collect!
and here is some other elvis collecting i've been doing...
my elvis-themed tattoo. can you spot all three references?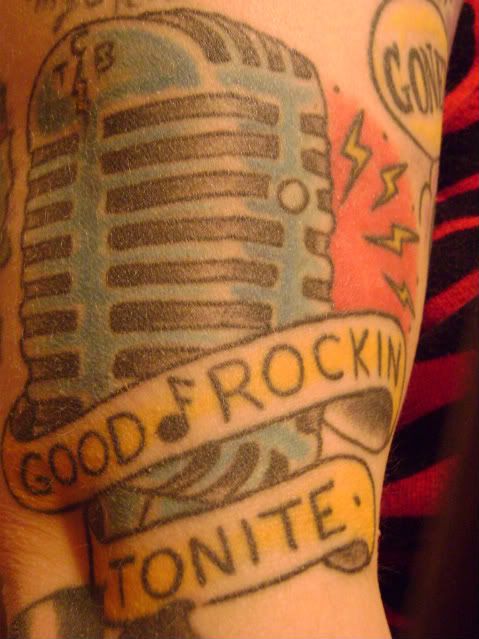 with the sweet sensations, elvis' backup singers in the 70s:
with dj fontana, the first drummer of rock'n'roll! you can see him playing drums in the band of several elvis movies, and he appeared on many albums.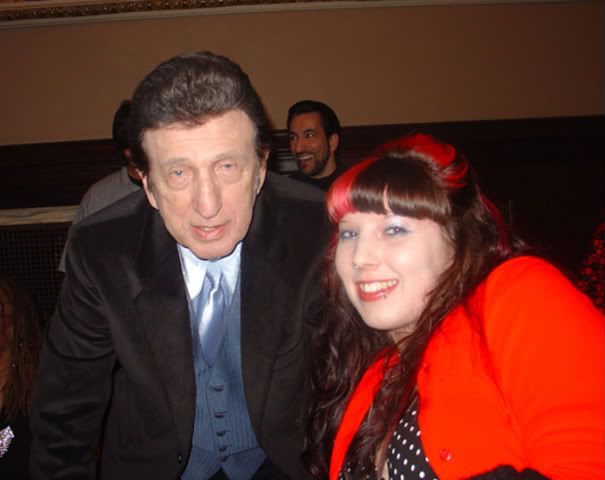 in the lobby of my elvis-themed hotel in memphis: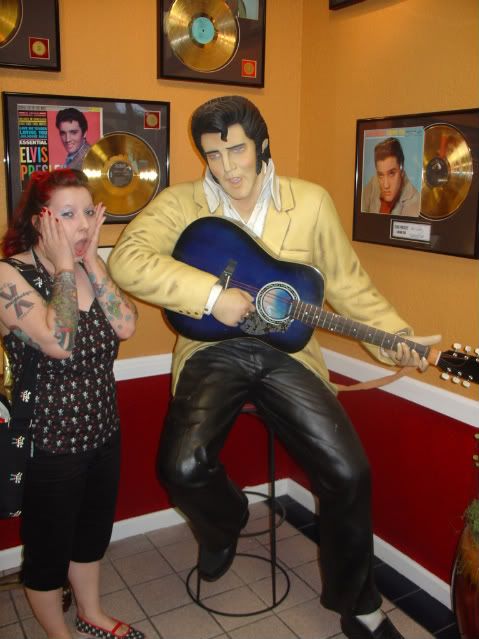 leaving elvis a message on the "wall of love" outside graceland:
outside sun studios in memphis:
outside graceland!:
how could i resist taking a picture with this cheesy portrait? it looks like the cover of a harlequin romance novel:
yep: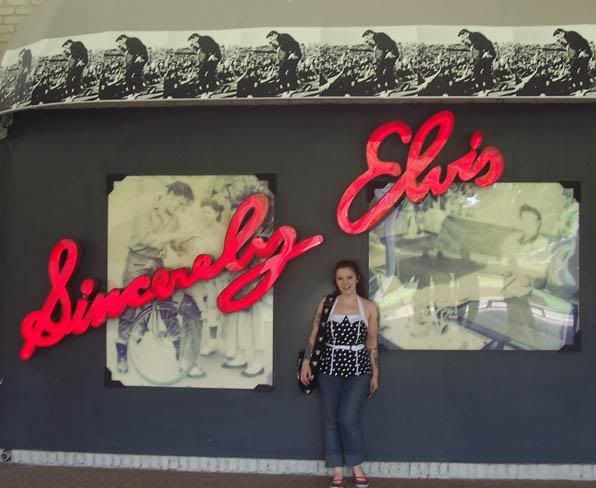 if only!:
with one of my velvet elvis paintings (i also have a huge one):
at some novelty golf course near memphis: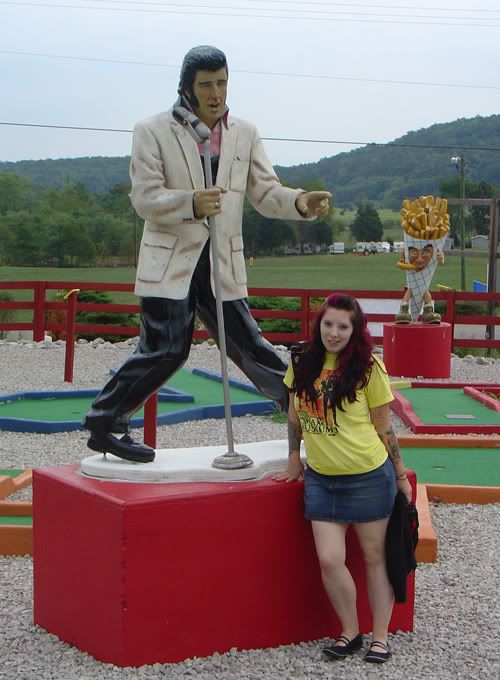 at his grave: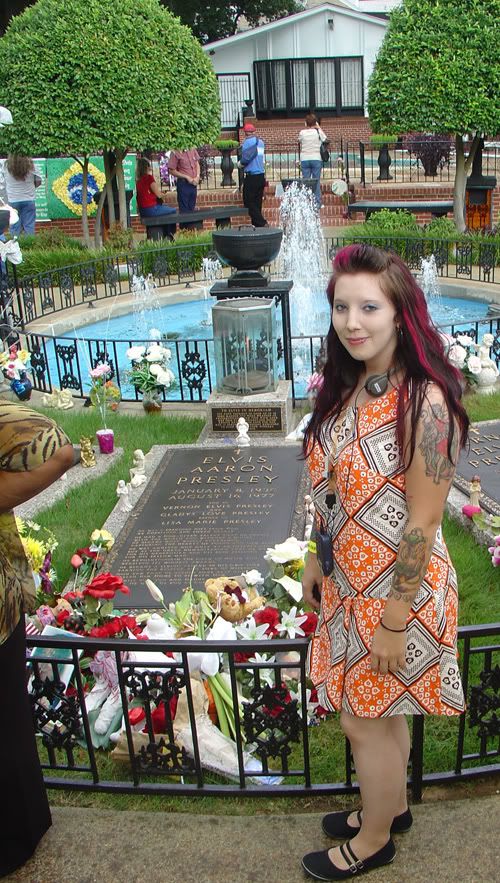 the closest i'll ever get!:
how many lamps does one person need? MORE, that's how many: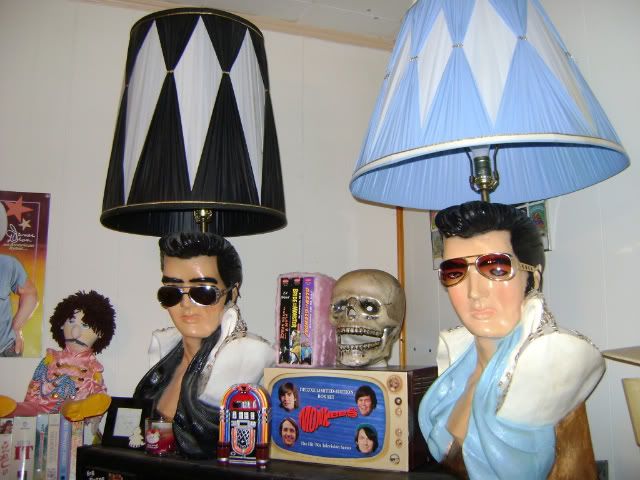 with bernard lansky, elvis' personal tailor. you can (and should!) meet him if you go to memphis and visit the peabody hotel:
el vez, the mexican elvis (who i unfortunately did NOT get a photo with, but i did get to see one of his fabulous shows):