not much going on today, except that i put a couple exciting things up in the
FRENZY!
store:
either my timing is
really, really bad
or
really, really good
, depending on how you look at it. but i found this book when i was unpacking my halloween decorations yesterday. if you love you some patrick swayze, get this book so you can look at all the pictures of him in a wifebeater or whatever he wears. am i confusing him with his role in the outsiders? regardless...
i loooove mini-dresses, and this tri-colored long-sleeved one is no exception. very twiggy, no? would look great with some huge eyelashes and chunky wedges.
and then there is this. it's so neat i'm tempted to keep it for myself, but i already have two jean jackets and have to tell myself "NO, NO, NO!" either way, one lucky person will be sportin one of the greatest rock'n'rollers who ever lived (and the first "nerd of rock'n'roll," as my teacher in my "roots of rock and soul" class taught us). how cool is this, seriously?!
tonite i have a cheeseburger date with my cousins beth and amy (who are sisters). amy is pregnant and due any day now, so we figured the three of us better get together and act a fool one more time before she breaks on through to the other side. the other side of BABIES and DIAPERS and BREASTFEEDING, that is. the three of us grew up extremely close and amy is the first of us to get married, buy a house and have a baby, so this will be something new for all of us. personally i am jealous, because i want all those things and don't have them. and i think beth is just grossed out because she always claimed NEVER to want those things because she HATES them. heh. so this next chapter in our lives should be an interesting thing. here are some random pictures of the three of us.
me, beth and amy at a frankie valli and the four seasons concert
me and beth -- actin a fool
me and beth as hookers one halloween -- actin a fool
me, beth and amy pretending to have a fake metal band -- actin a fool (you should see the music video we made that nite...HOLY CRAP)
ooooooooldskool me and beth -- actin a fool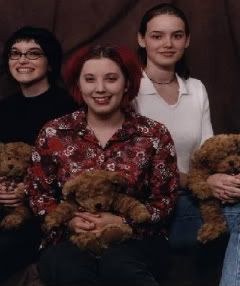 family portrait -- actin a fool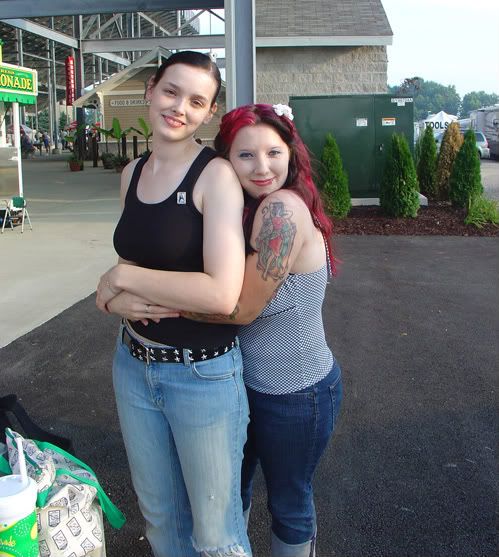 me and amy at a racetrack
me and beth using maxi pads for kneepads while we rollerskate -- actin a fool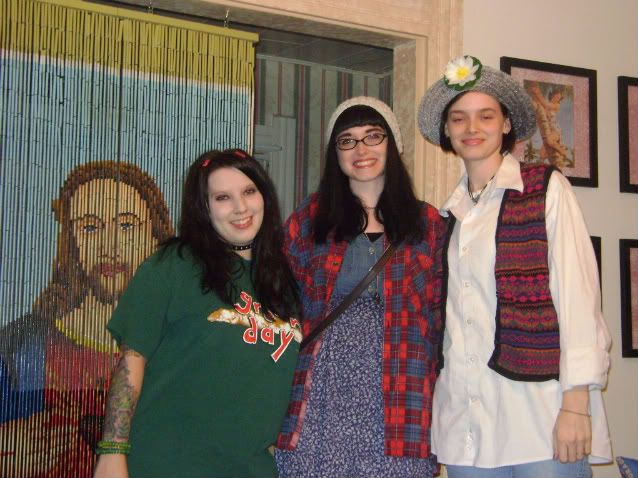 me, beth and amy at my 90s birthday party -- actin a fool
me and beth
me and amy
me and beth as kissin cousins at my mustache birthday party-- actin a fool
me, beth and amy at the moondog coronation ball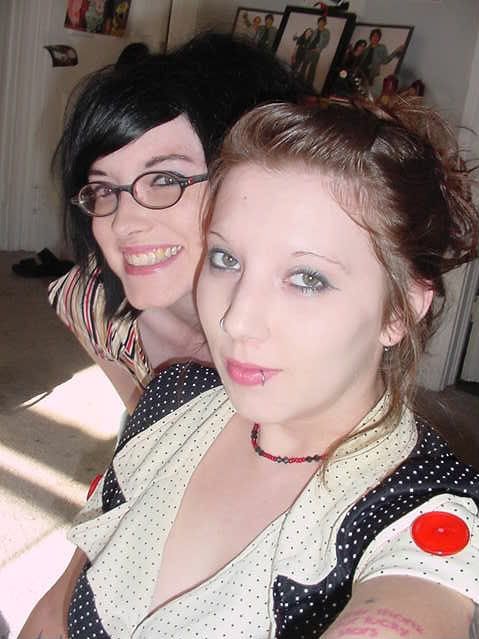 me and beth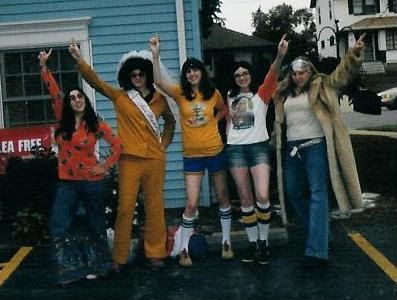 me, beth and amy at amys retro rollerskating bachelorette party -- actin a fool (i have the orange shirt and awesome bellbottoms, amy is in the gold pantsuit and 'fro, and beth is wearing my great rod stewart shirt and cutoff jean shorts!)
me and beth with the picture we bought at an amish flea market -- actin a fool
me, beth and amy at amy's wedding (beth on the left of amy, me on the right)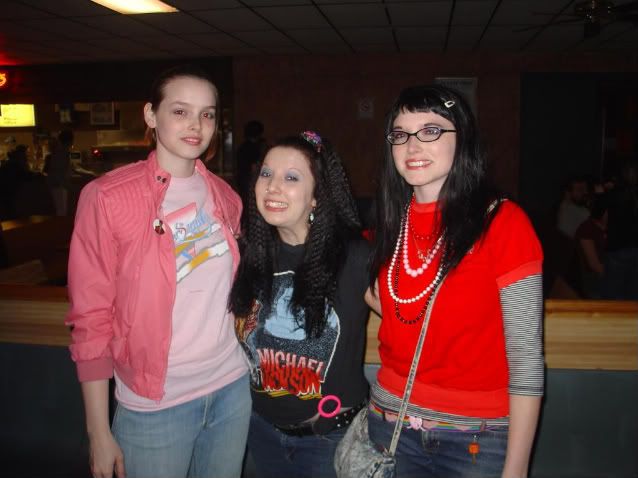 me, beth and amy at my 80s rollerskating birthday party
you see the theme with us, yeah? we're pretty ridiculous. and i have great birthday parties.