recently my old phone wouldn't hold a charge anymore and i got my first iphone. i'm embarrassed to say i'm sorta addicted to it. i've been having a lot of fun with instagram (my username is letsdanceon) and here's a few i've got to share: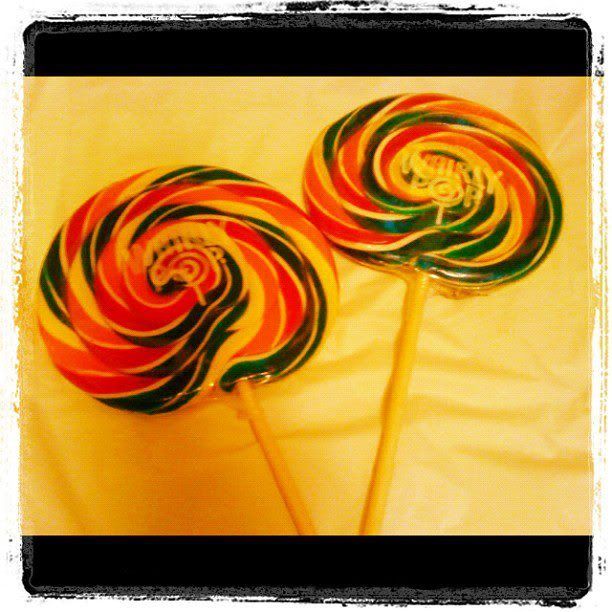 i bought these to use as props during our engagement shoot at the county fair, but josh felt like he was too manly to hold a lollipop or something. psssh.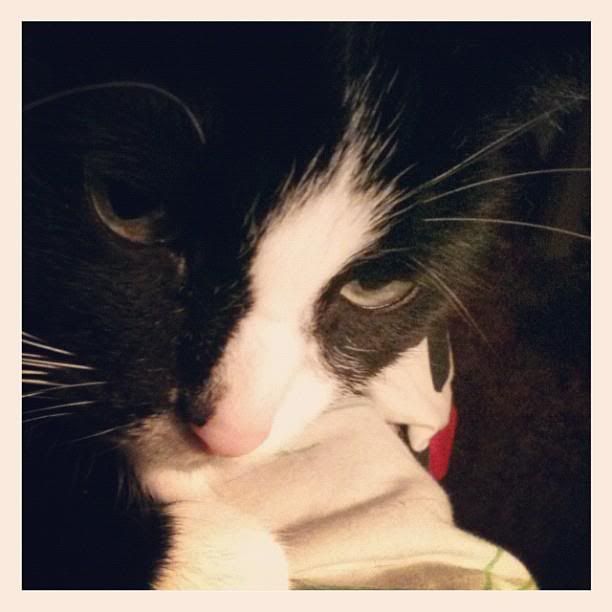 megadeth and i have always had a special bond. she's a very small timid cat, and i often have to protect her from the other two cats who like to play around and roughhouse. when i'm home she follows me everywhere. she doesn't come out of hiding when most people are over, and she never truly lets her guard down around anyone but me (she has taken a liking to josh now that he's been living with her for 4 years, but she still doesn't stick to him like glue like she does with me). every night megadeth cuddles up next to me in bed and falls asleep with her tiny head on my hand.
cute (crabby) boy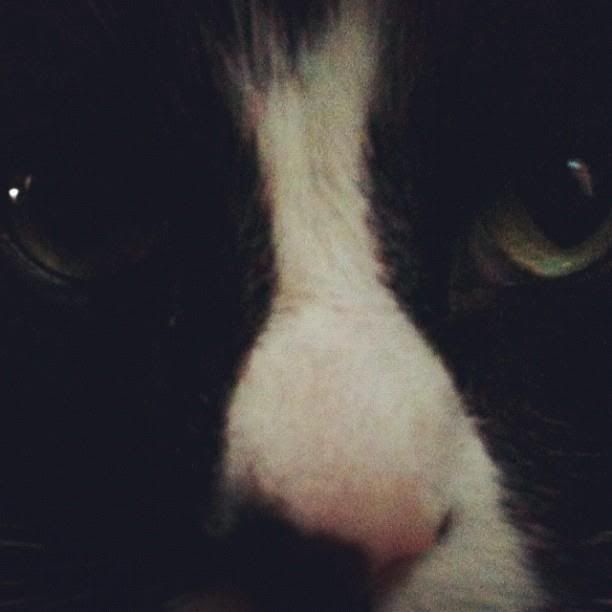 i took this photo on the day that davy jones died. i was so upset i moped around the house crying all day. the cats could tell that something was definitely wrong. i was laying on the couch crying, and lemmy jumped up by me to try to cheer me up. he thought that getting as close to me as possible would make me feel better. there was barely enough room between his face and mine to stick the phone to take this photo. silly cat.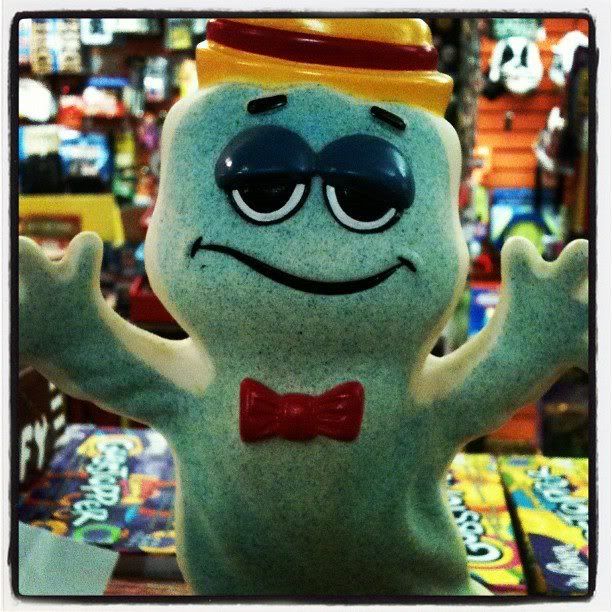 just another day at the toy store.
as a side note, i decided that out of all the famous monster cereal characters boo berry is my fave. he does
not
, however, taste the best (that right is reserved for frankenberry)
what a strange winter we've had this year.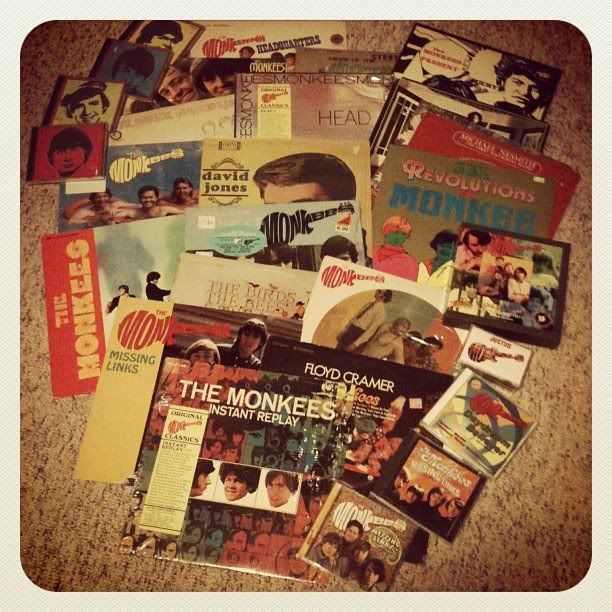 gettin my monkees collection together to do the tribute on my radio show
megadeth is my real-life GIG pity kitty!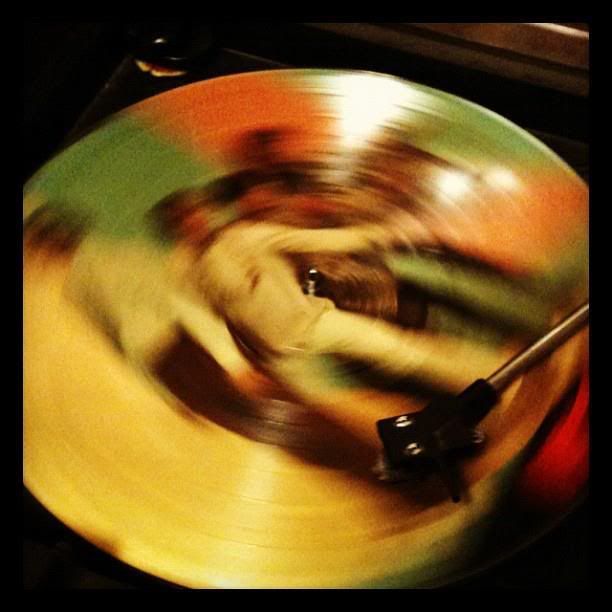 monkees picture disc ::insert dreamy sigh here::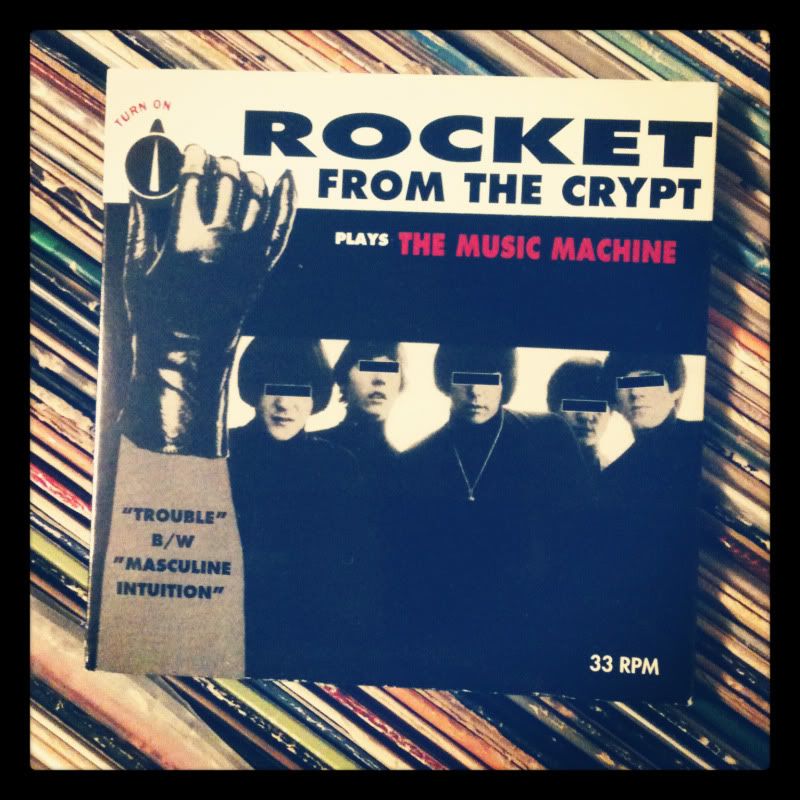 rocket from the crypt? covering the music machine? for $2? on a teeny tiny cute lil baby 5" record??? YOU BET!
coconut chip milkshake...mind blown
what about you, do you use instagram??