the mailman has been bringing me some nice surprises lately.
herman arrived the other day and my first reaction was, "where have you BEEN all my life?!" i love the fact that someone decided a herman munster trash can needed to exist, even more so because they thought it should say "love, herman xox" on it.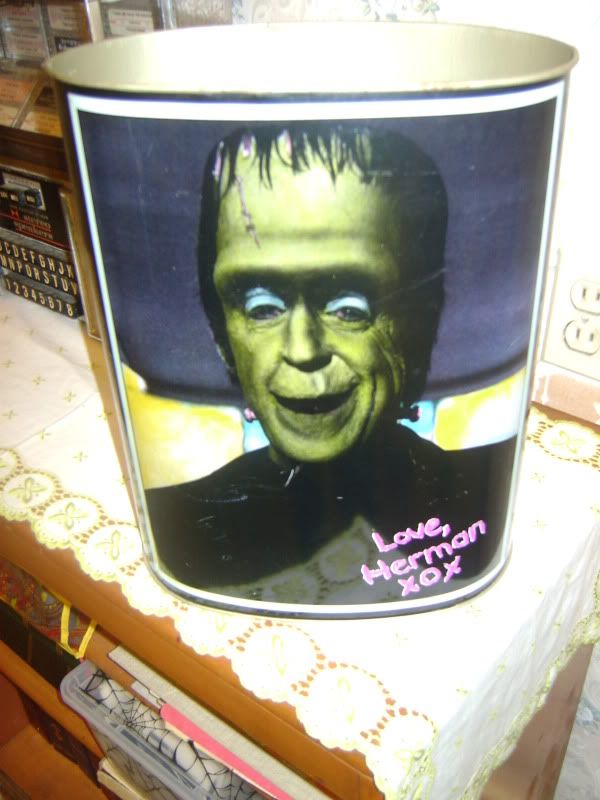 i got some pretty new record totes to add to the collection and i was excited to find that they are in really excellent shape!
a few weeks ago i was the lucky winner in a contest over at the lovely
tattoo tales
blog. this isn't my first piece of art from
illustrated ink
; in fact, i already had a peacock t-shirt and one of leila's custom dia de los muertos mermaids hanging on my bathroom wall! i'm excited for this print because when i entered the contest, i knew instantly i would love to set it up on our table at the wedding in a few months. and apparently it was meant to be!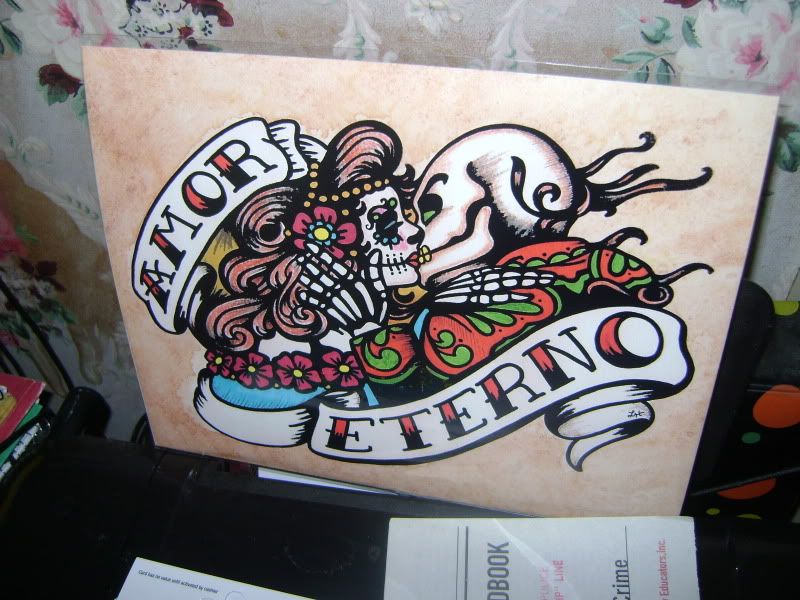 finally, i got a birthday treat when my friend jeff sent me some of his famous pumpkin drop cookies. among his many talents (baking being a brilliant one!) you may have heard of the little band he played bass guitar in called the dead boys. these are my favorite cookies that he makes and he sure did put a smile on my face.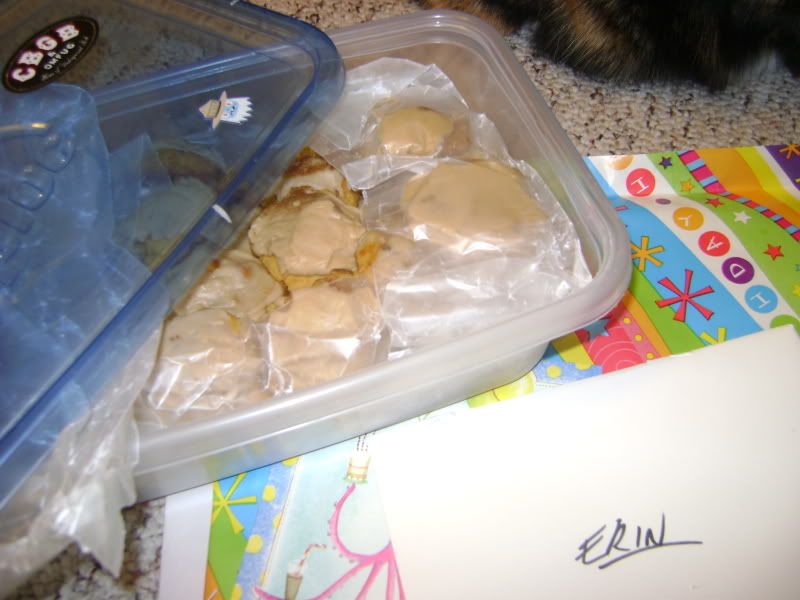 have you gotten anything fun in the mail lately?