what a monster of a junkin haul josh and i came home with this weekend! or should i say, "monstor" haul??
looks like the junkin gods were wishing me a very happy early birthday. i have no idea how we got all this home with us but here we are.
the funeral home sign is from a local chain that has since merged with several other funeral homes. now that they don't need the sign with their solo name anymore, we are happy to make use of it.
after doing a little rearranging, mayor mccheese got himself a new perch atop the six million dollar man as well.
here's
a confusing history about this old wbkc 1560 radio station sign that chronicles its varied formats and affiliates over the years, including gospel, adult comtemporary, sports, etc.
regardless of its unimpressive background, we thought it was a neat piece of history since we're music nerds (and i'm a fellow radio dj, after all). it looks great in the record room.
monstor may look familiar because we previously found just the monster face shell on a junkin excursion last year or so. ours was badly faded, missing paint, and of course, missing the most important part: the gumball machine! we improvised and used the old shell as a shelf above our mantle.
now we have a working gumball machine in awesome shape to go along with the matching shelf.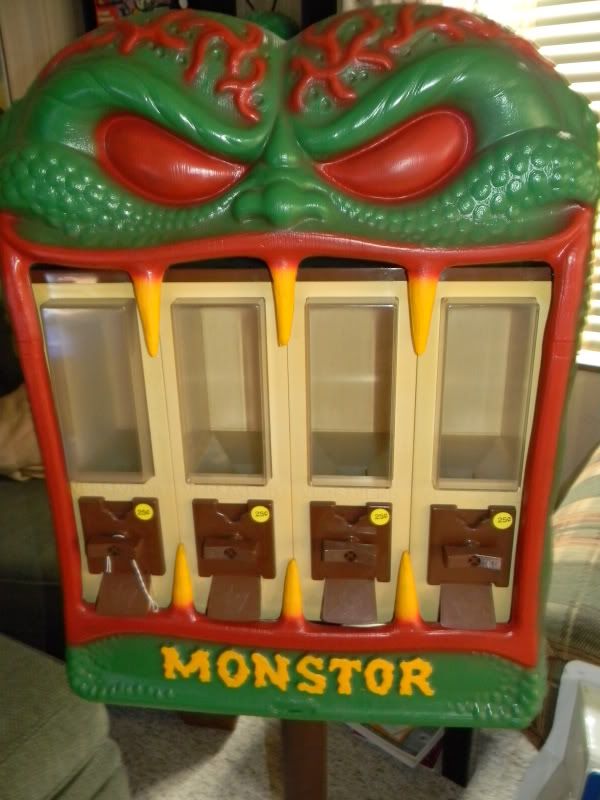 next order of business: buy lots of candy!!!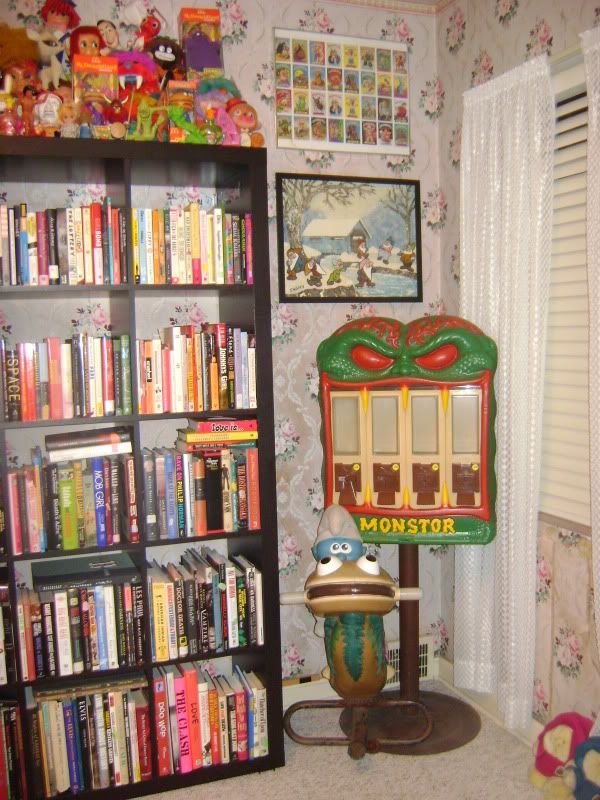 josh and i have had our eye on a taxidermy mongoose fighting a rattlesnake at a spot for about a year now, but the price is just a bit too much for us. imagine our delight when we came across this mongoose today who was battling not one but two cobras! it wasn't in the best of shape so we got it for a great deal. we just tell people that the mongoose is winning this race.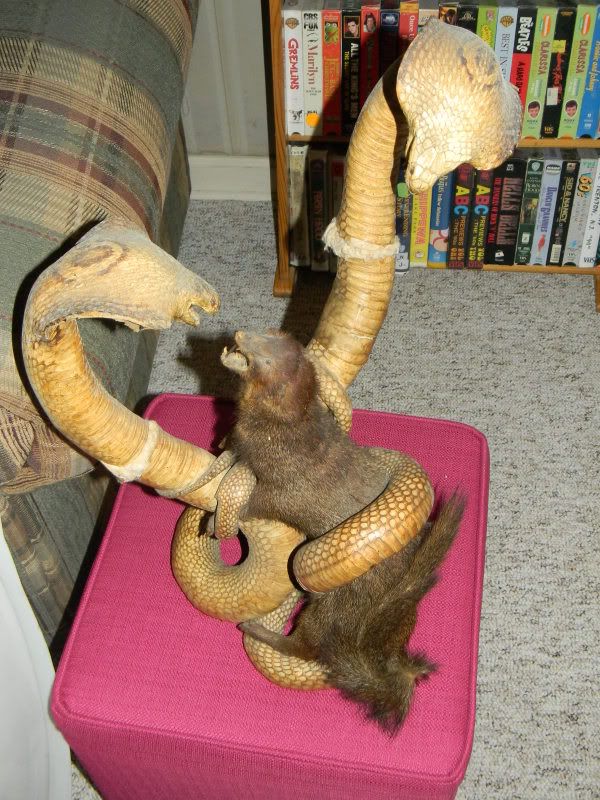 i also brought back a record tote and some records, because no junkin trip would be complete without them.
all in all, one of the most successful junkin trips EVER!