***WARNING: SOME OF THIS CONTENT IS NOT SAFE FOR WORK, SMALL CHILDREN, OR DELICATE FLOWERS! IF SWEARS, EXPOSED FLESH, SONGS ABOUT DIARRHEA, OR FAKE BODY PARTS OFFEND YOU I SUGGEST YOU NAVIGATE AWAY FROM THIS PAGE RIGHT ABOUT NOW!***
note: all photo/video in this post was taken by me and may not be used without permission/credit
boy am i glad its over. don't get me wrong -- i had fun hanging with friends, making new ones, and seeing awesome bands. i even had fun watching all the chaos that is bound to happen at horriblefest unfold before my very eyes. what i did not like was watching people get so drunk that they ruined other people's time, and accidentally getting thrown into the chaos instead of just watching from a safe distance. i saw one kid get his front tooth knocked out during a tiny apartment show. i saw a girl give the lead singer of the southside stranglers a bloody nose AND a wedgie. i saw naked guys, fat guys in diapers, broken EVERYTHING, bikes flying through the air, and a band covered in glitter that apparently included peeing in a cup and throwing it on the audience as a part of their set (luckily i missed that). TOTAL MADNESS!!! such is horriblefest, i guess.
i know if i give a detailed description of each day this post will end up being TOO LONG, so i'll just post some highlights and let you draw your own conclusions.
THURSDAY: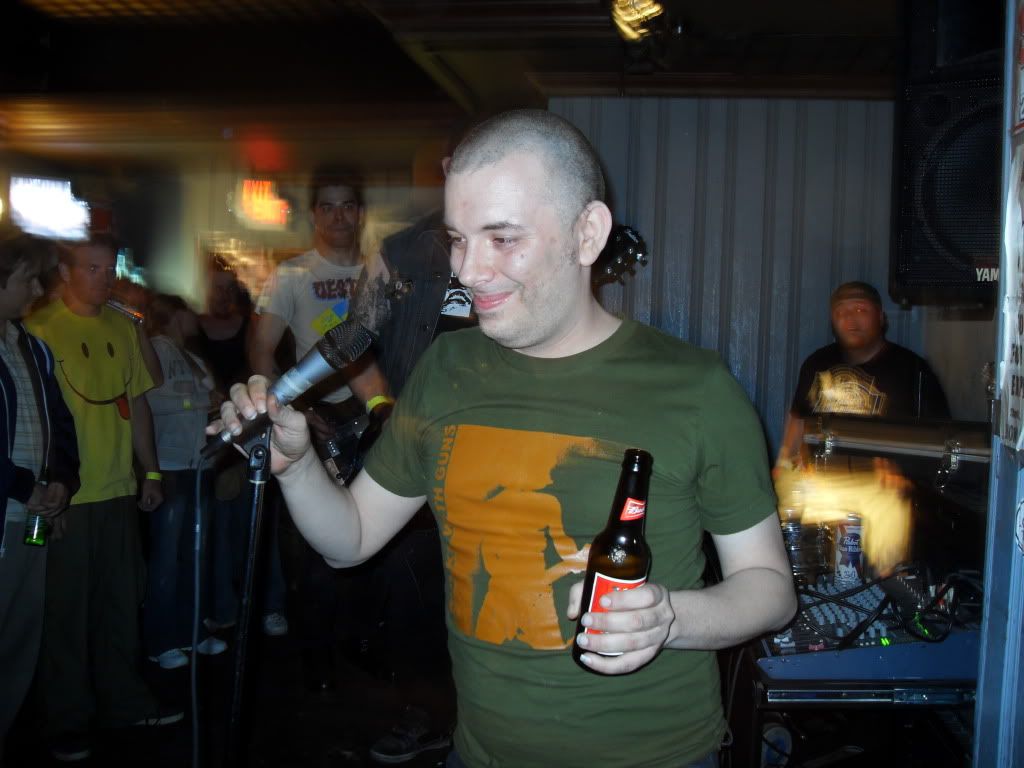 [femsickliver]
[josh & russ romance]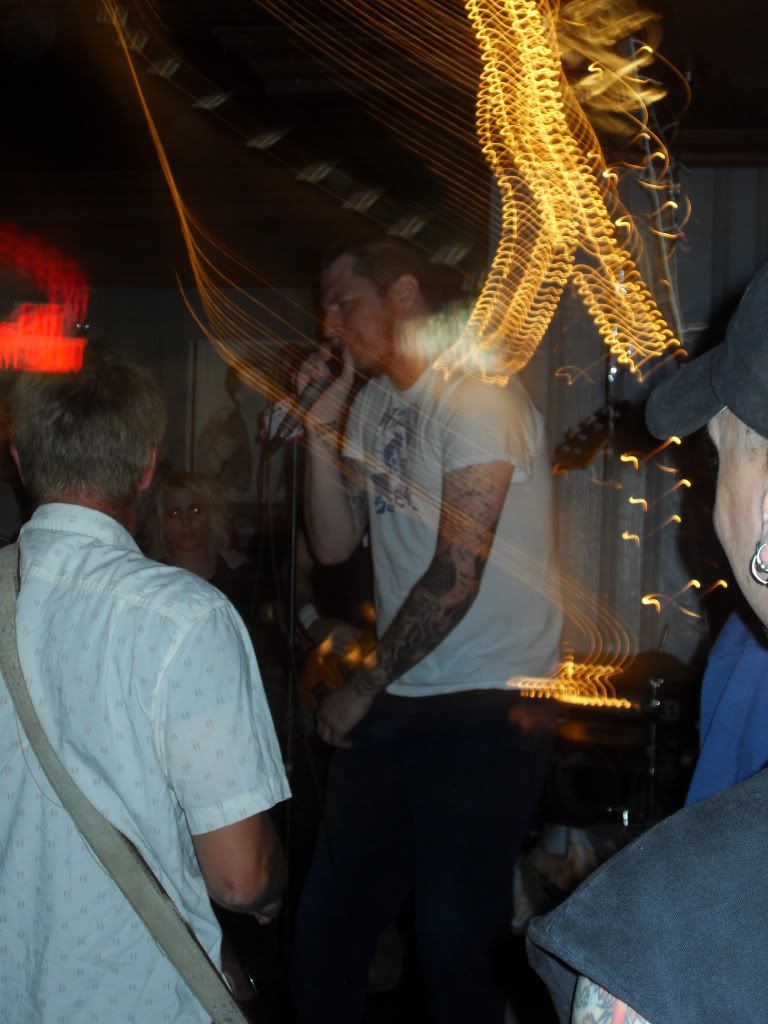 [mcshitz]
[the mahonies]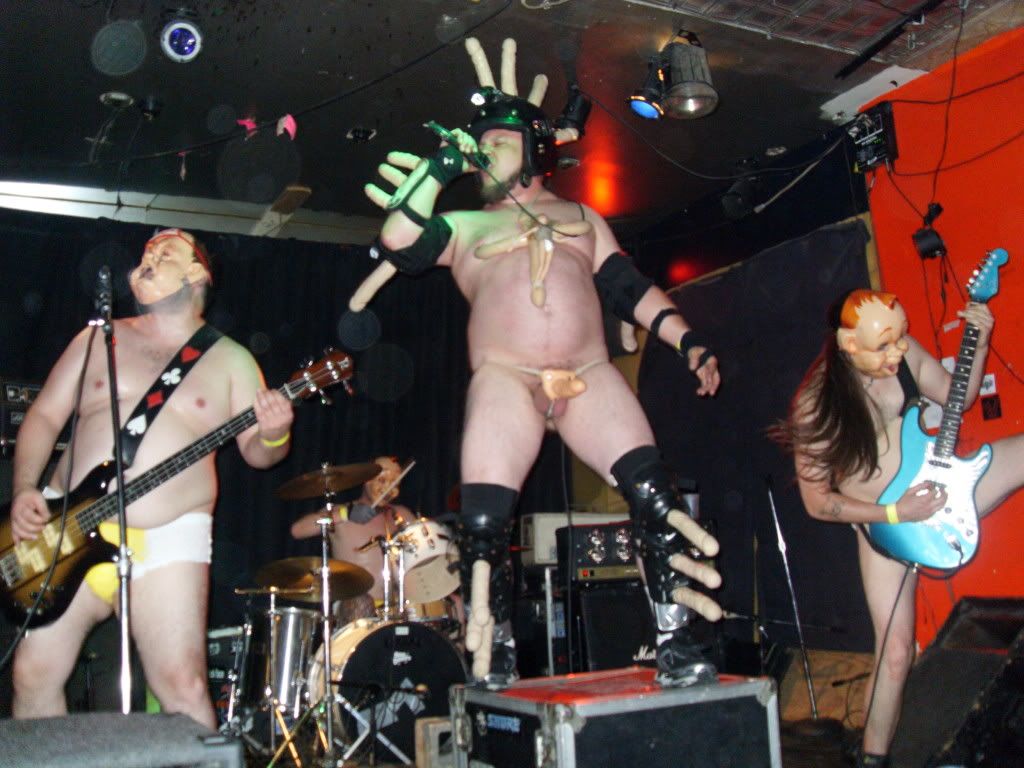 [shat]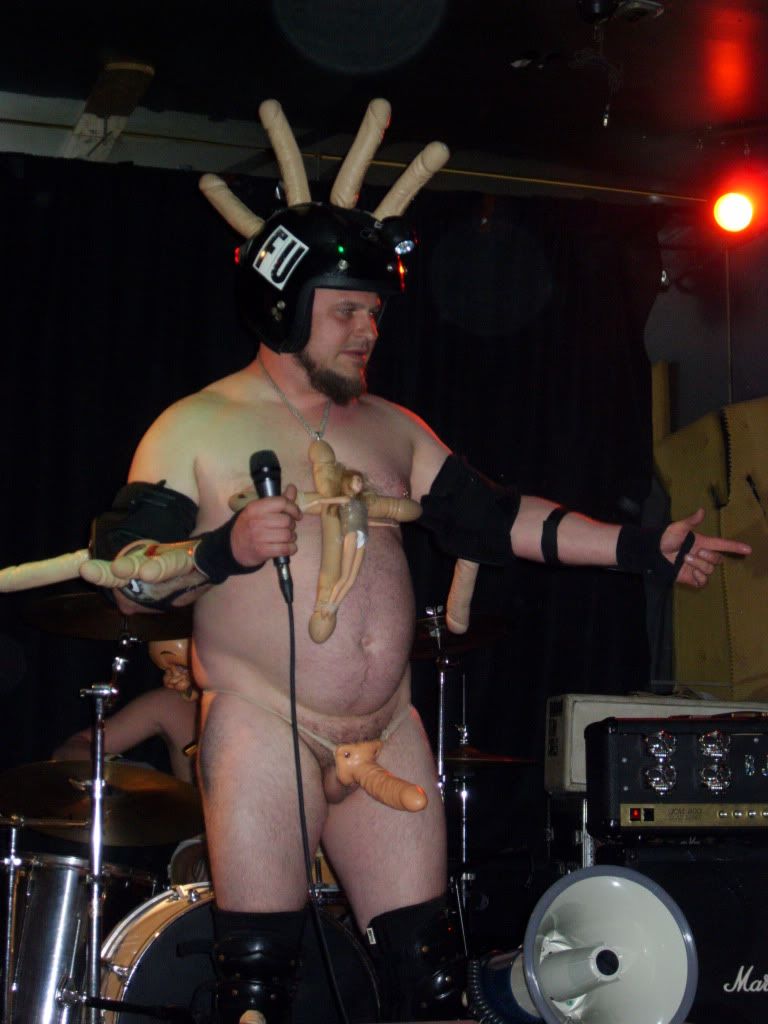 [shat]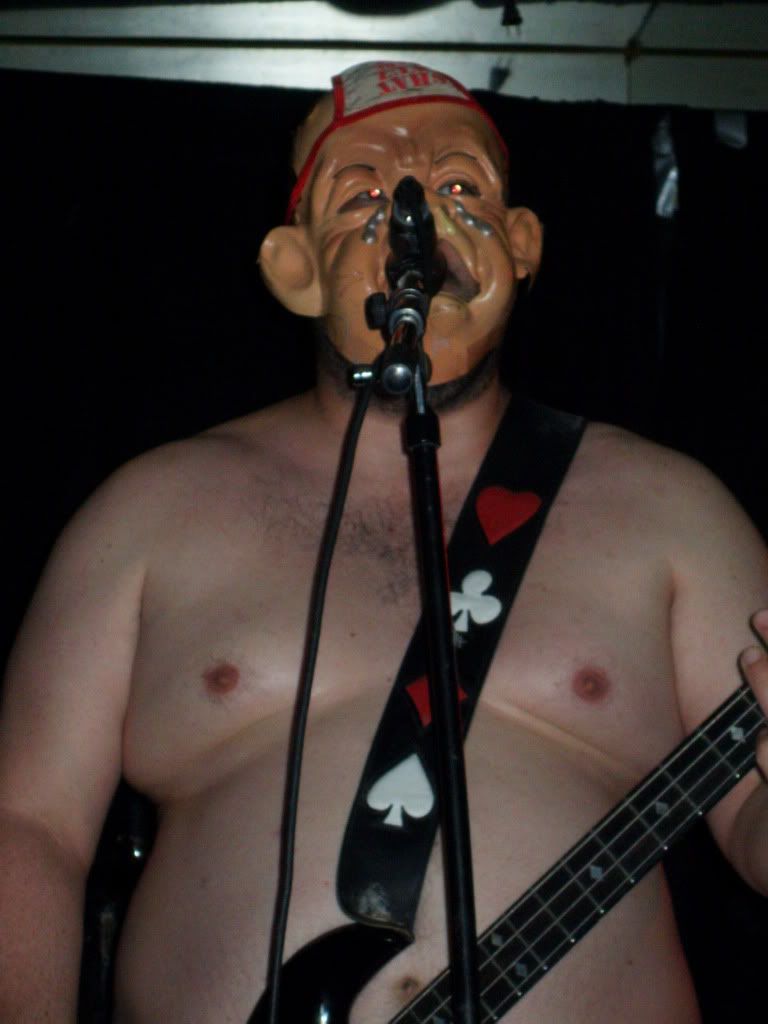 [shat]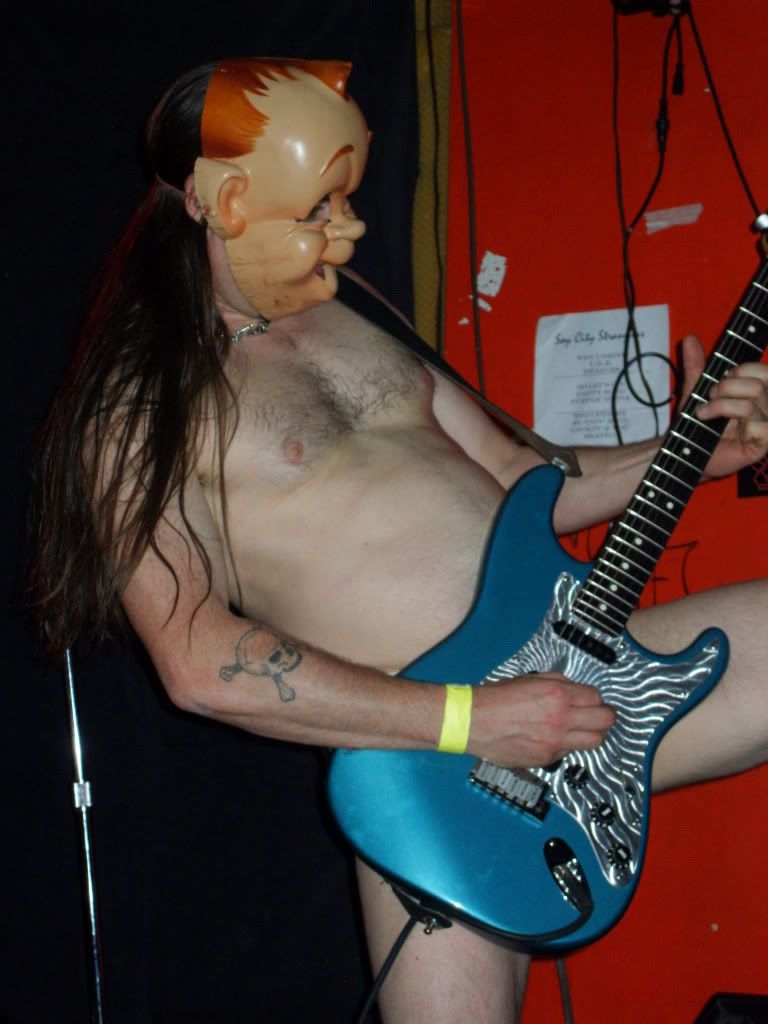 [shat]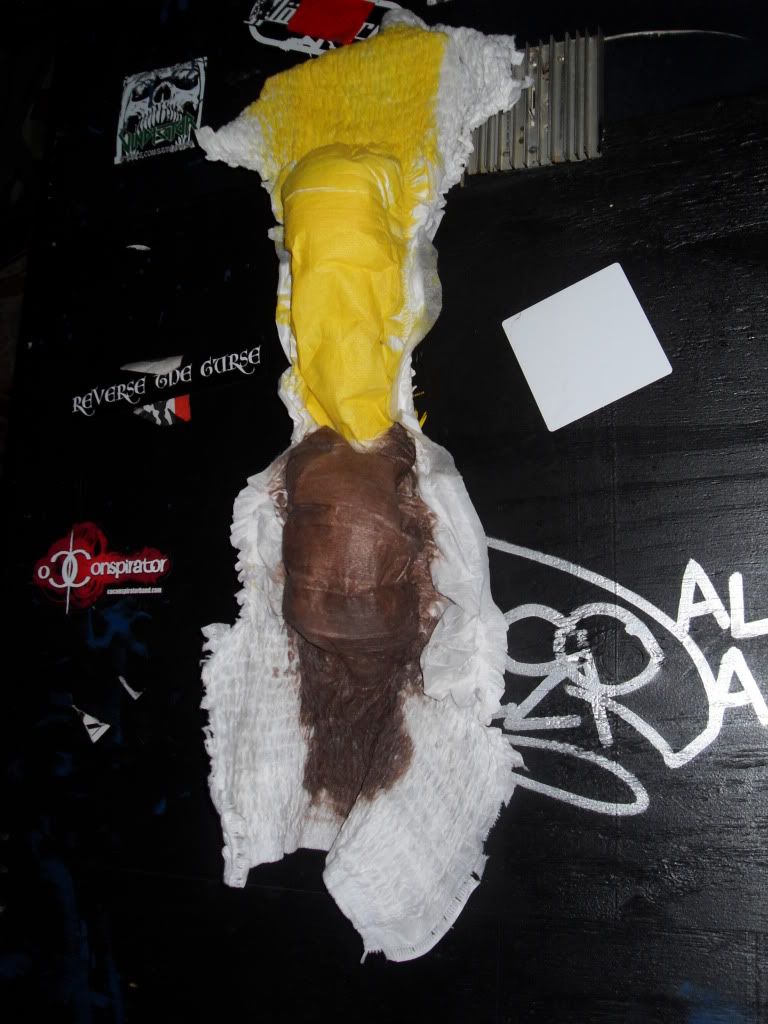 [yes, that is a diaper taped to the wall - thanks, shat!]
FRIDAY
[mr. california live from the dumpster]
[mr. california live from the dumpster]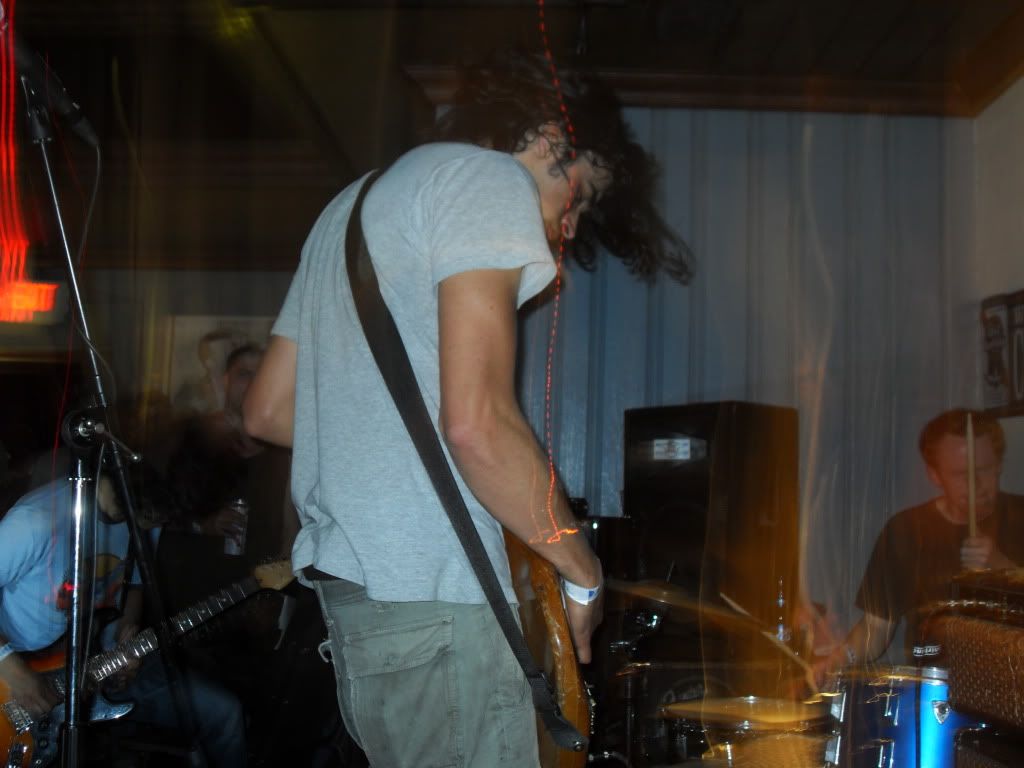 [birds of maya]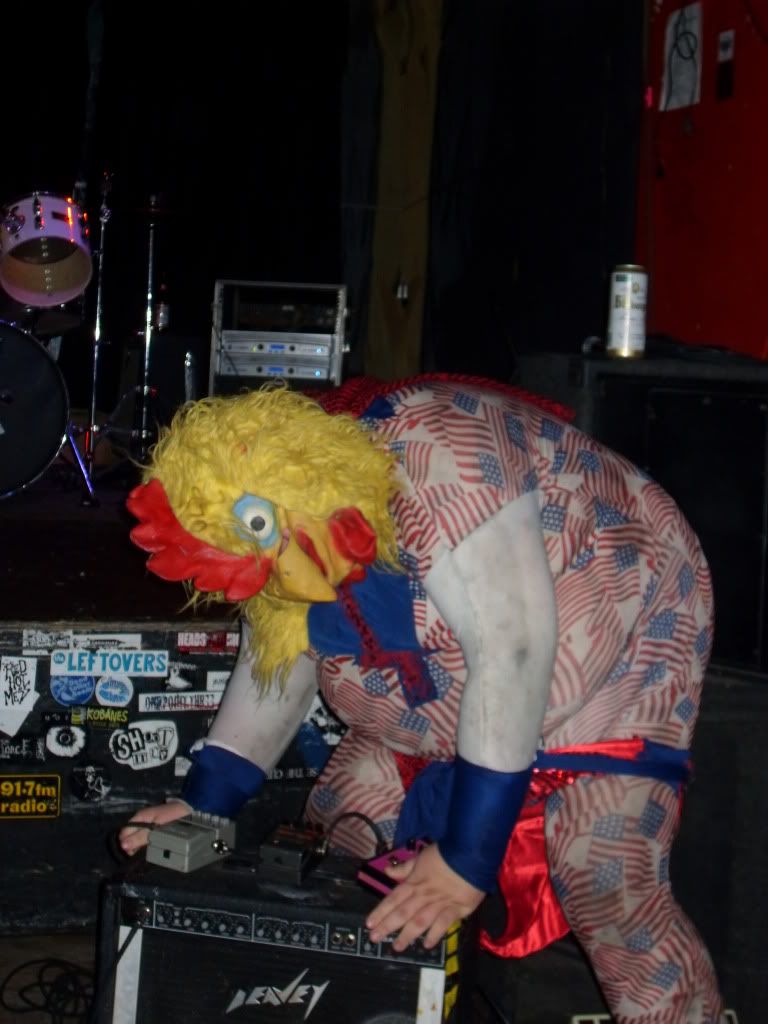 [this was all i saw of cock esp before a band member covered in glitter jumped right on top of my head -- thanks, ass]
[homostupids]
[homostupids]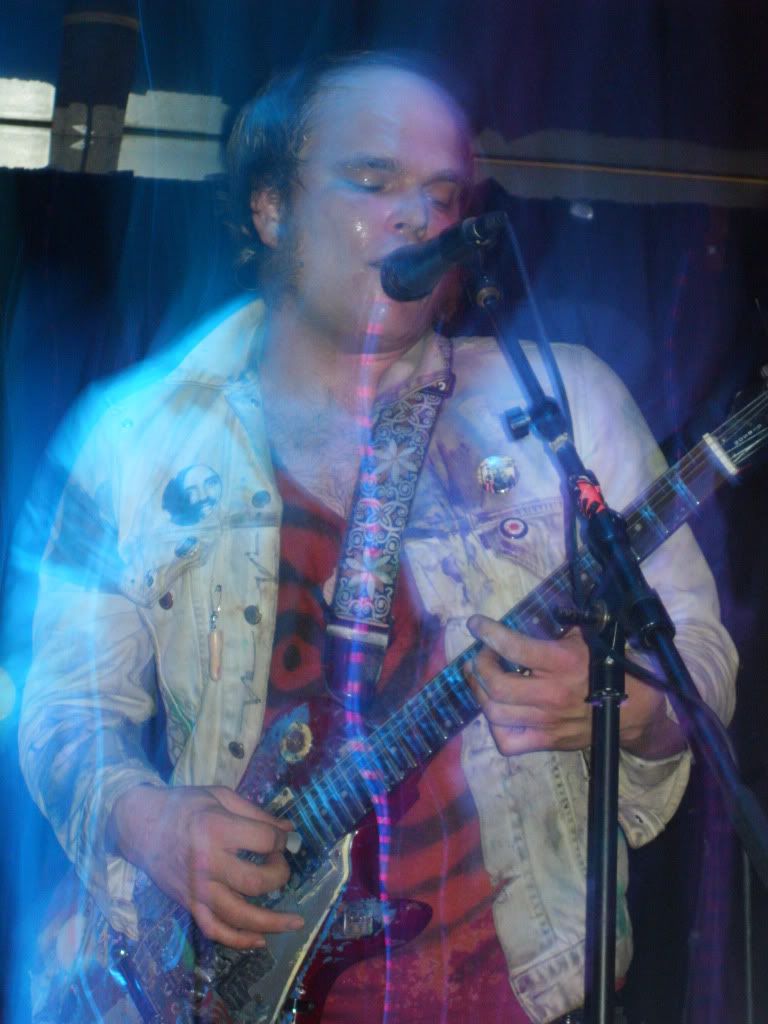 [timmy's organism]
SATURDAY
[savage pinkos]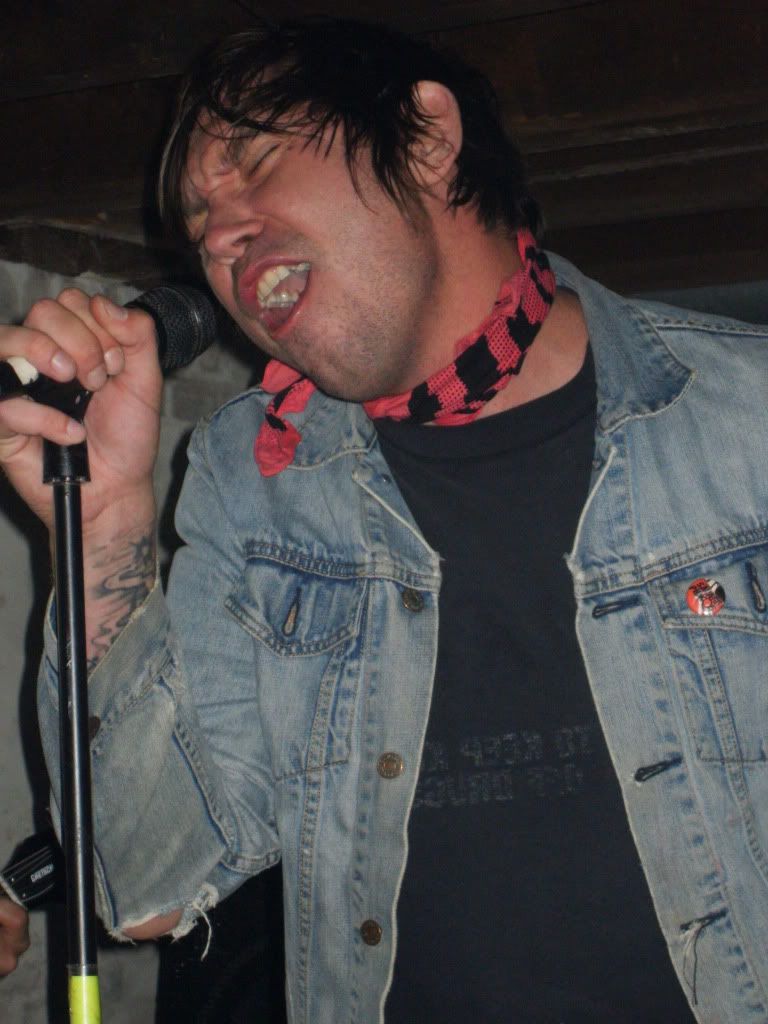 [savage pinkos]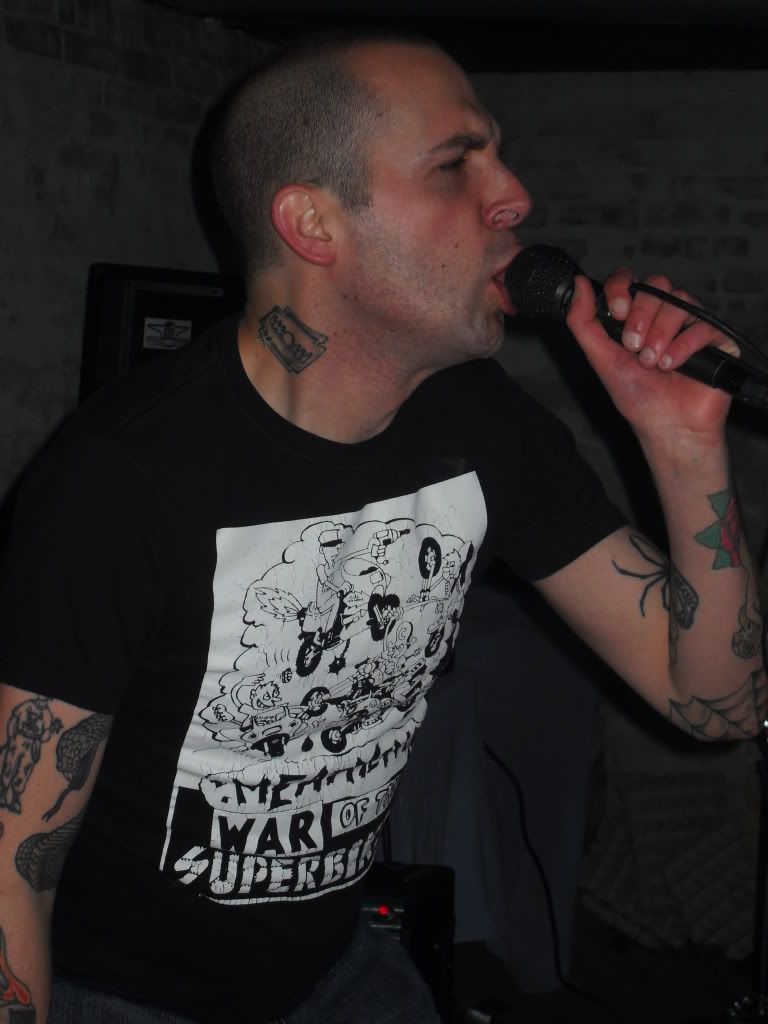 [fascist beauties]
[causeheads]
[russ romance samples grady's wings!]
[the infamous tony bitch from the ladies]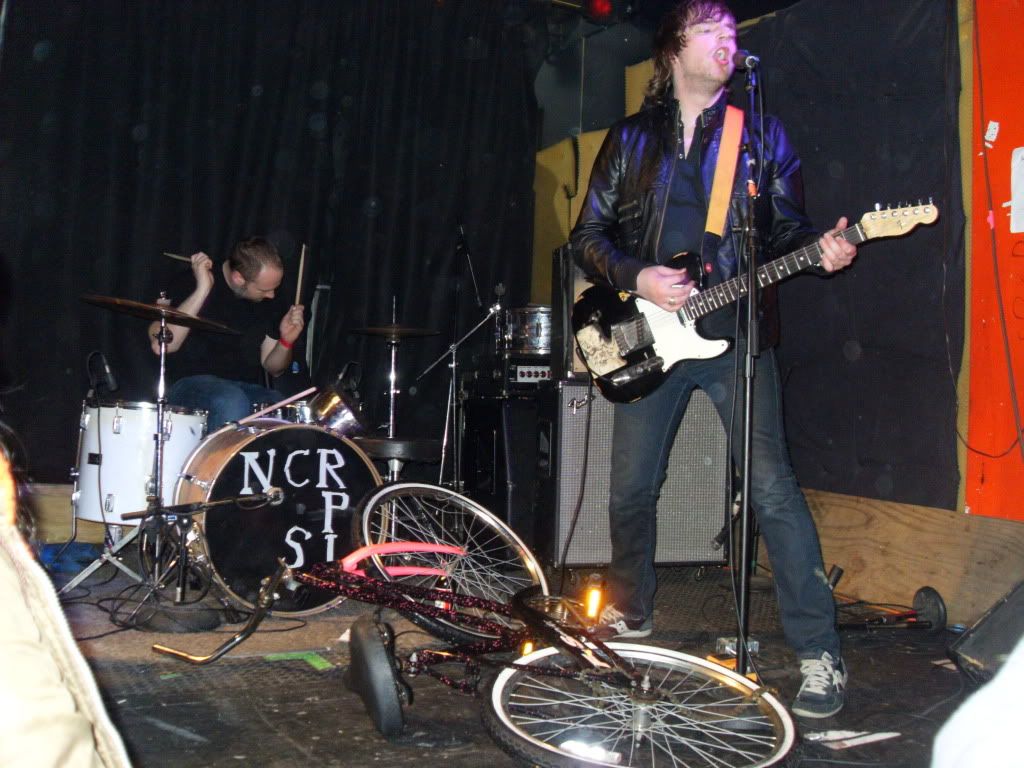 [unholy two]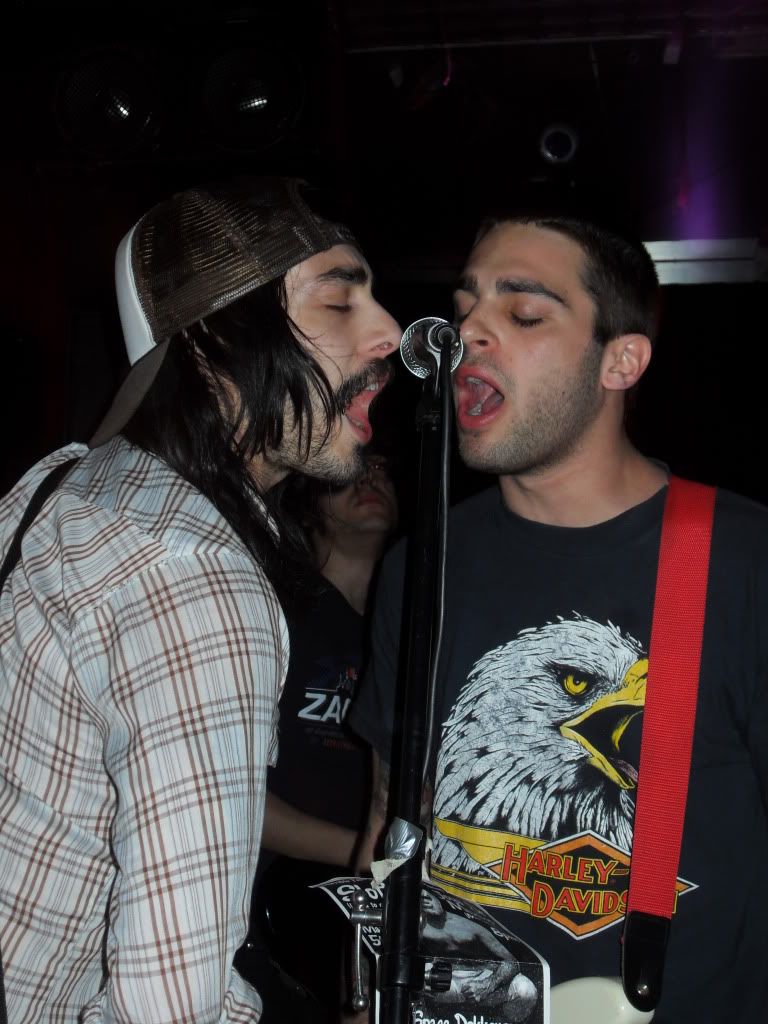 [liquor store]
[southside stranglers]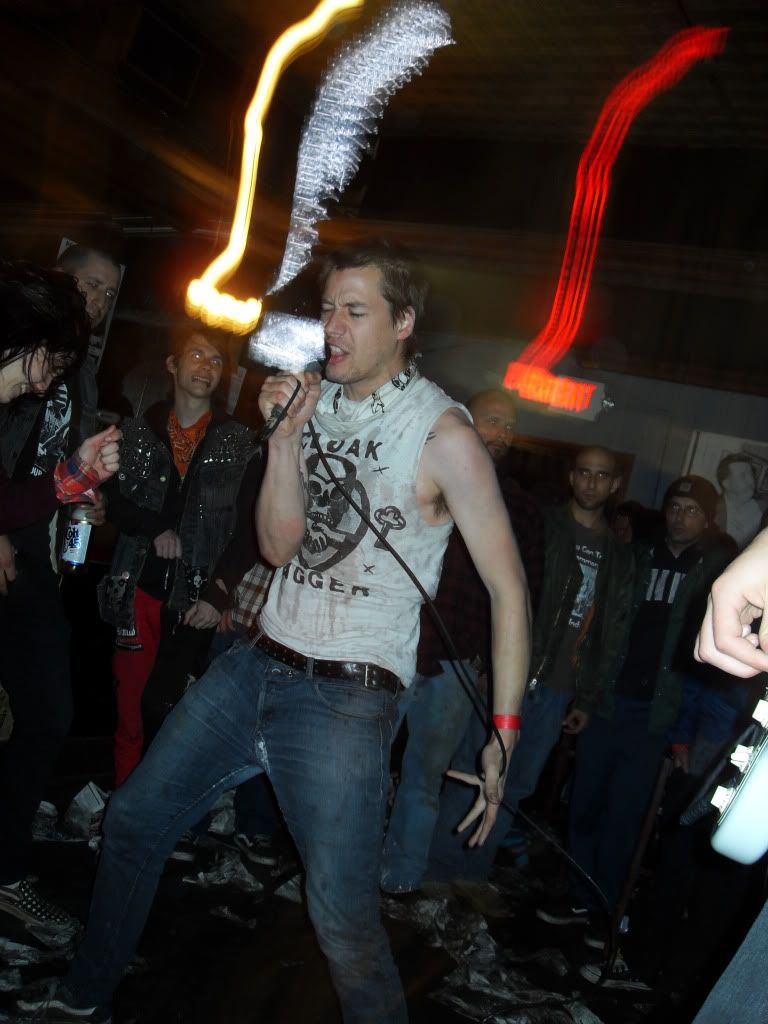 [southside stranglers]
[following a trail like this...]
[...can only lead to trouble...]
[OH, HAI BOYZ!]
[sheesh. cleveland enjoys the hot tub we rented. we're classy like that.]
this is not nearly all the bands that played over the weekend, just the ones i managed to capture on film. here are a few videos as well. thanks to all the bands who played, all the people who came out, and everyone who helped out during the fest to make everything run as smoothly as it did.