there is some new vintage up in
FRENZY
. it's crazy to me that things from my childhood (early 80s) are already old enough to be considered "vintage," or at least "retro." i feel old enough, as it is! here is some original 1980s merchandise:
strawberry shortcake address book/recipe book set:
set of five (5) childrens books: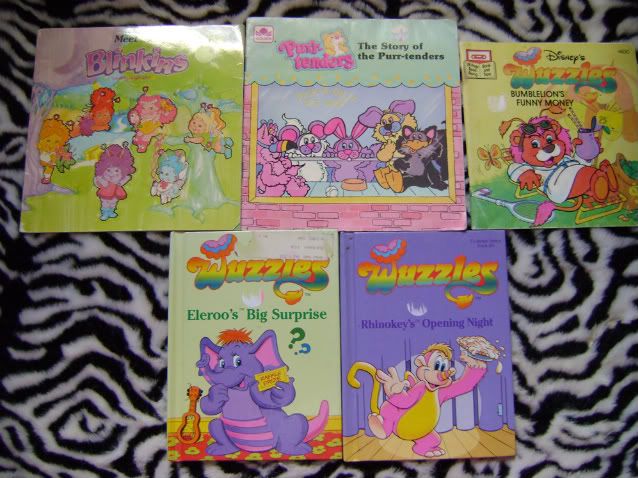 and some other goodies: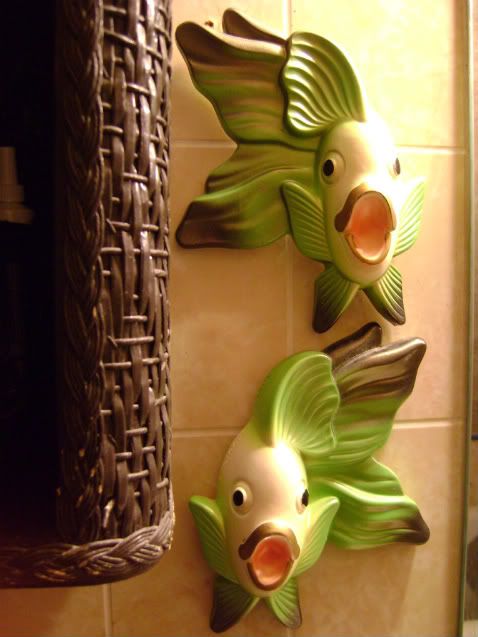 josh and i had a rather uneventful but enjoyable weekend. on saturday we went to bachelor/bachelorette parties for our friends
todd and lacey
, who are getting married NEXT WEEKEND! josh had a little too much fun with his friends and ended up with his head out the car window the whole ride home. after some pretty intense purging, josh climbed back in the car and exclaimed, "FUCKIN HEATH LEDGER! HE RUINS EVERYTHING!" then he laughed maniacally. needless to say, heath ledger was not invited to the party, nor did he force josh to drink all that beer. i don't think he even came up in conversation once that evening. HA.
at least josh has this remarkable talent NEVER to have a hangover in the morning no matter how much he had to drink the nite before. so sunday we woke up and went to the flea market, where i scored some records. YESSSSSS. if i go a couple weeks without getting new records i start having withdrawals and shit. it's bad. i'm sure some of them might end up in the
store
because i probably bought some doubles i already had at home. that's when you know that you are a record addict with a problem: when you can't remember what you already own and you start buying multiple copies
just in case
you don't have it. but it was an especially good haul because i even found some doowop, which is pretty hard to find:
*dicky doo and the dont's - wild party/leave me alone (let me cry)
*larry williams - short fat fannie/high school dance
*jerry lee lewis - whole lot of shakin going on/it'll be me [on sun records!]
*the turbans - when you dance/let me show you (around my heart)
*the castaways - liar, liar/sam
*alvin cash and the registers - the philly freeze/no deposit - no return [AWESOME two-sided soul jam!]
*dave clark five - reelin and rockin/i'm thinkin
last tuesday, i had a really fun
hot trash
because a bunch of people from the
etsy
messageboards were tuned in while i was on the air and sent me lots of fun requests all nite long. tune in tomorrow nite if you think of it! ; )